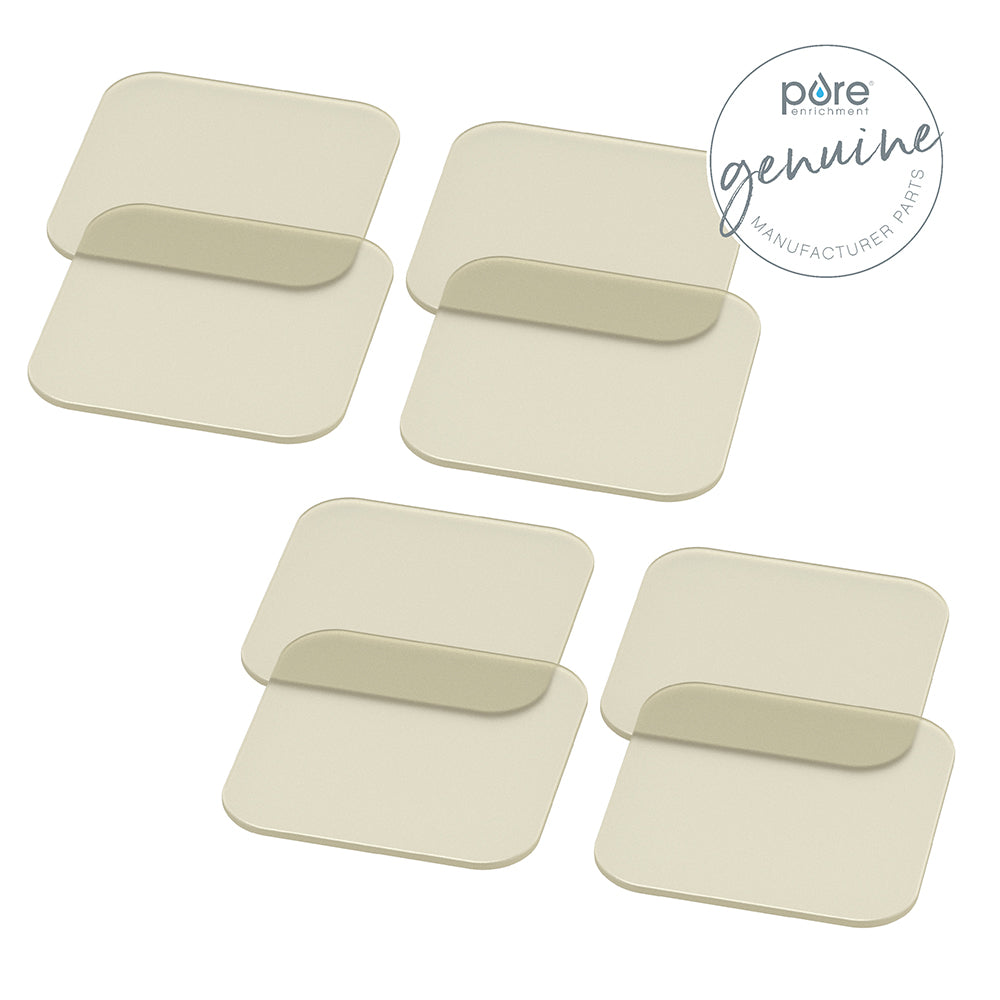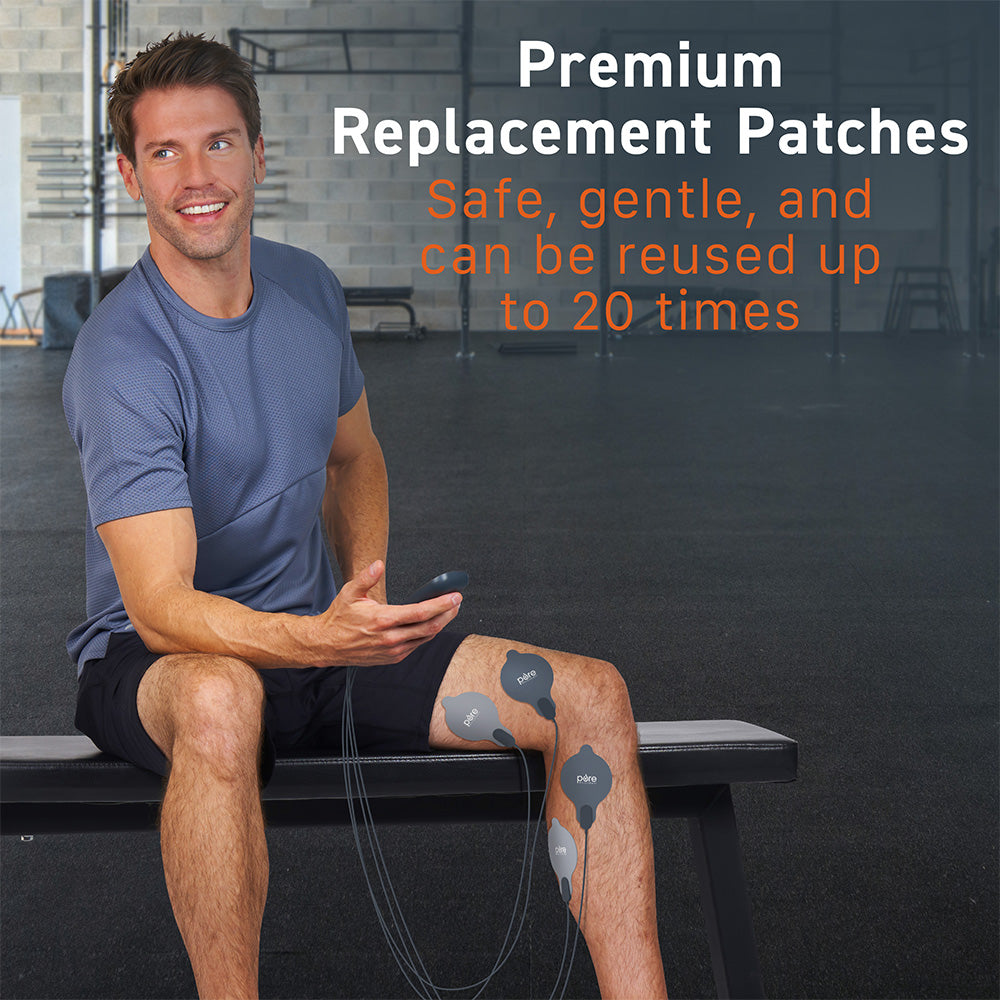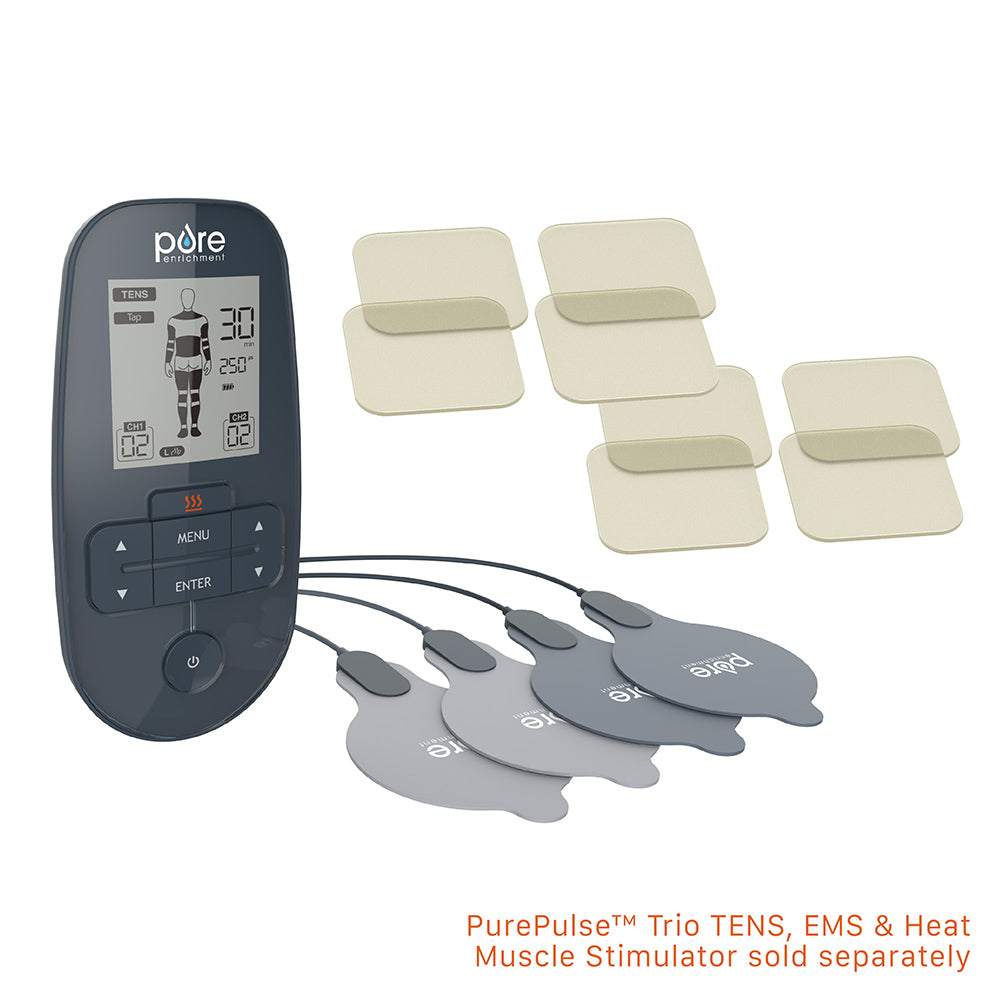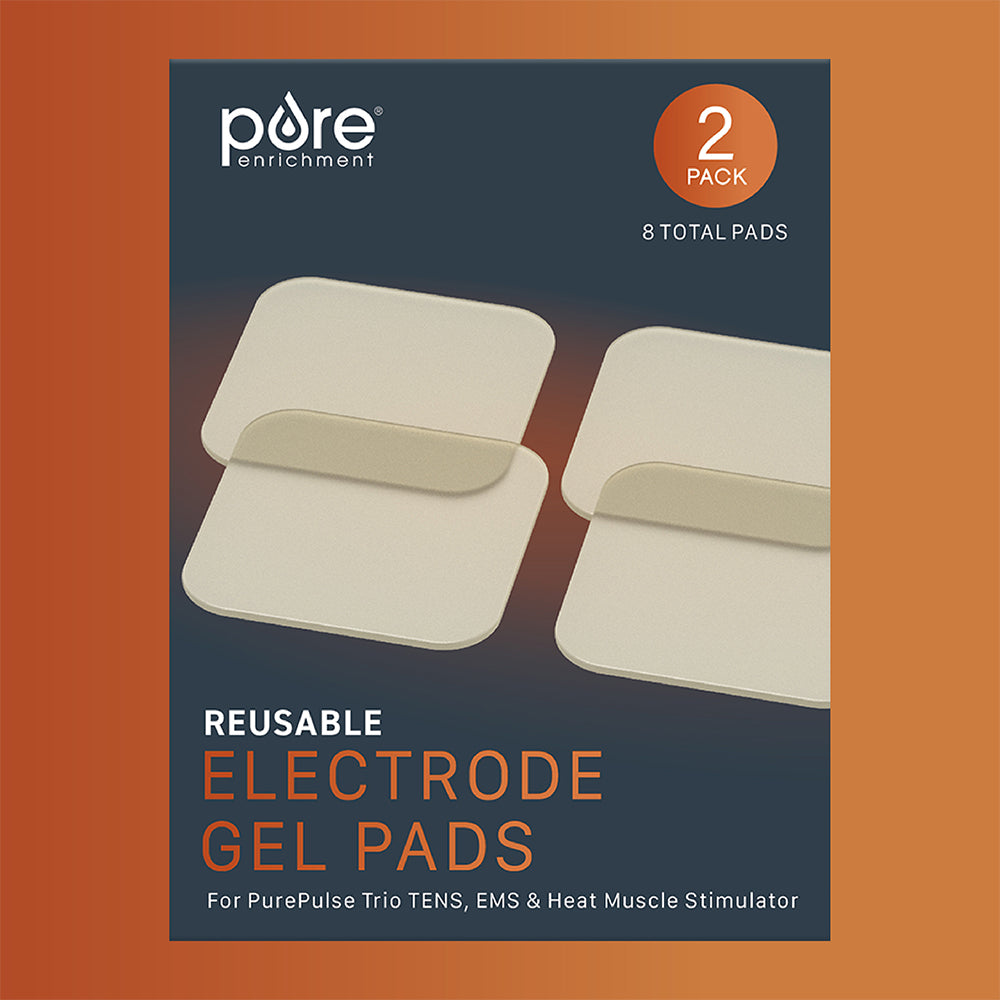 Pure Enrichment
PurePulse™ Trio Reusable Electrode Gel Patches - 2 Pack (8 Patches)
<! –– Bazaarvoice Shopify Integration Version 2.2 ––>
Keep your PurePulse™ Trio TENS & EMS Muscle Stimulator + Heat operating at maximum efficiency with the Reusable Electrode Gel Patches from Pure Enrichment®. The replacement gel patches ensure the electrode pads will completely adhere to your skin to deliver the best treatment during your TENS, EMS, and Heat therapy from the PurePulse™ Trio (sold separately). The gel patches are available in 2-pack (8 pieces) and 5-pack (20 pieces) sets.
COMPATIBLE WITH PUREPULSE TRIO: Works with Pure Enrichment's PurePulse Trio TENS & EMS Muscle Stimulator (sold separately).
SAFE & GENTLE APPLICATION: The gel patches completely adhere to the skin, ensuring maximum therapy efficiency.
EASY TO CLEAN: Use a lint-free cloth to wipe clean, or run them under lukewarm running water and pat dry.
EASY TO REPLACE: Easily replace the gel patches by slowly peeling off the worn gel patches at the edges and installing the new ones.
REUSABLE UP TO 20 TIMES: Durable patches last up to 20 uses with proper storage and care.
<! –– Bazaarvoice Shopify Integration Version 2.2 ––>