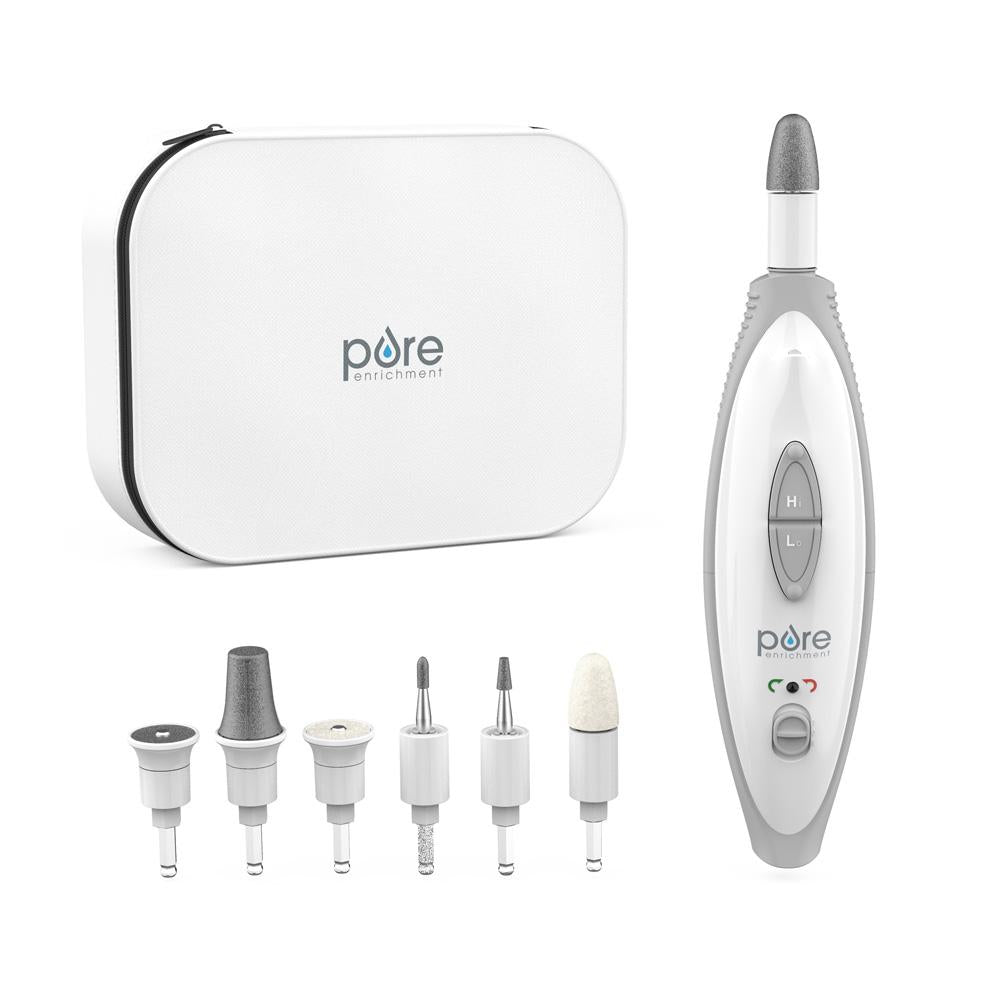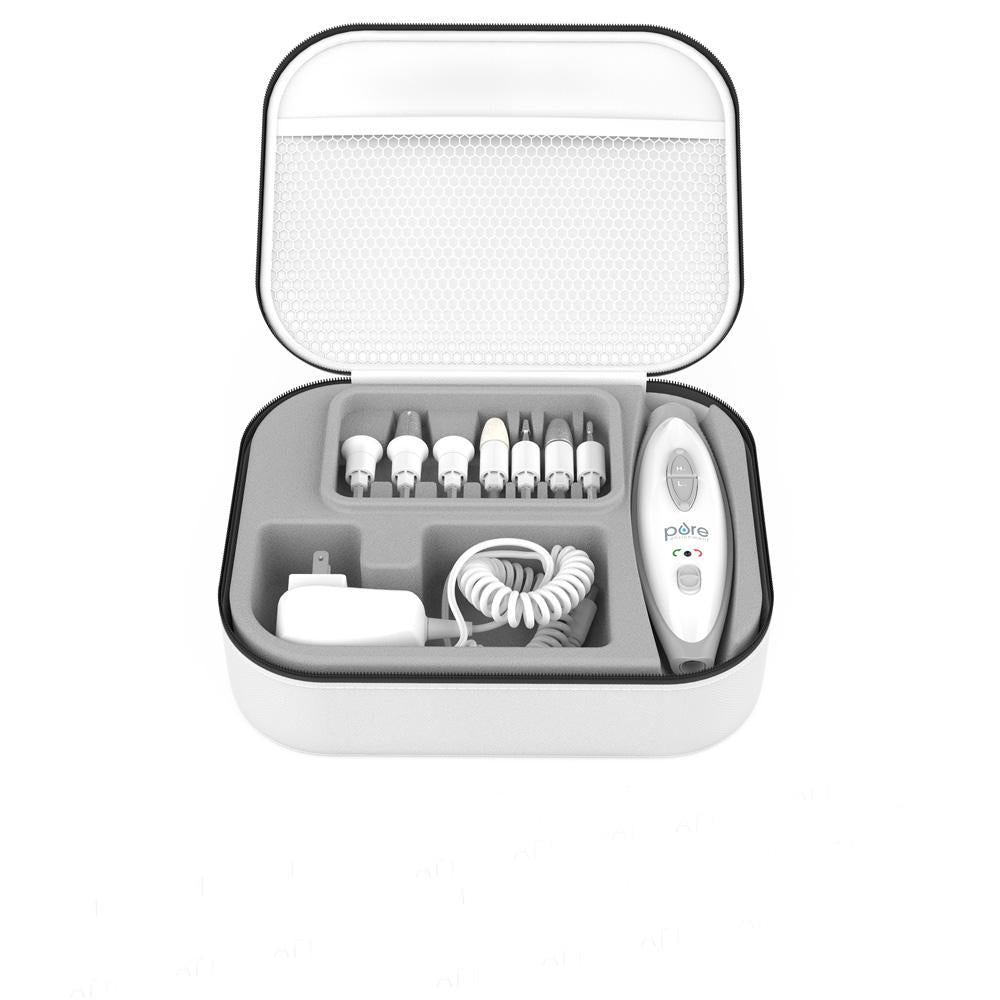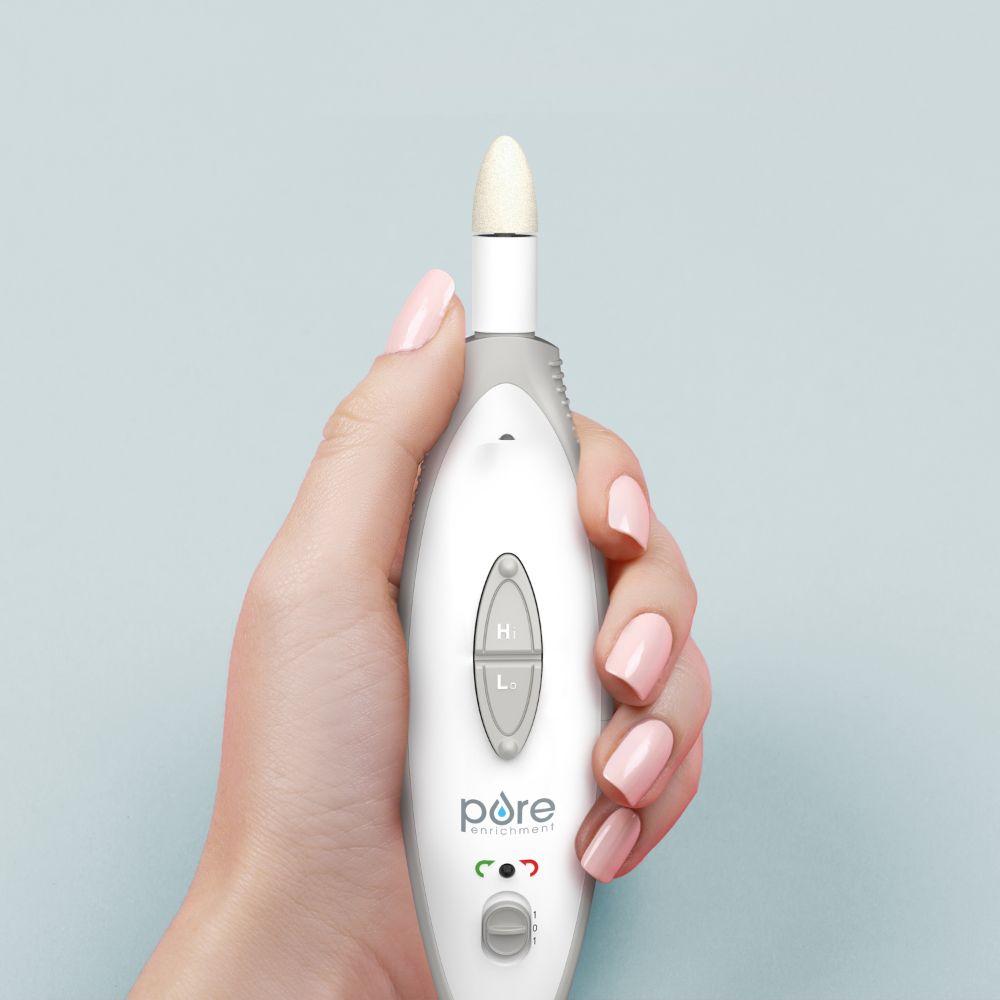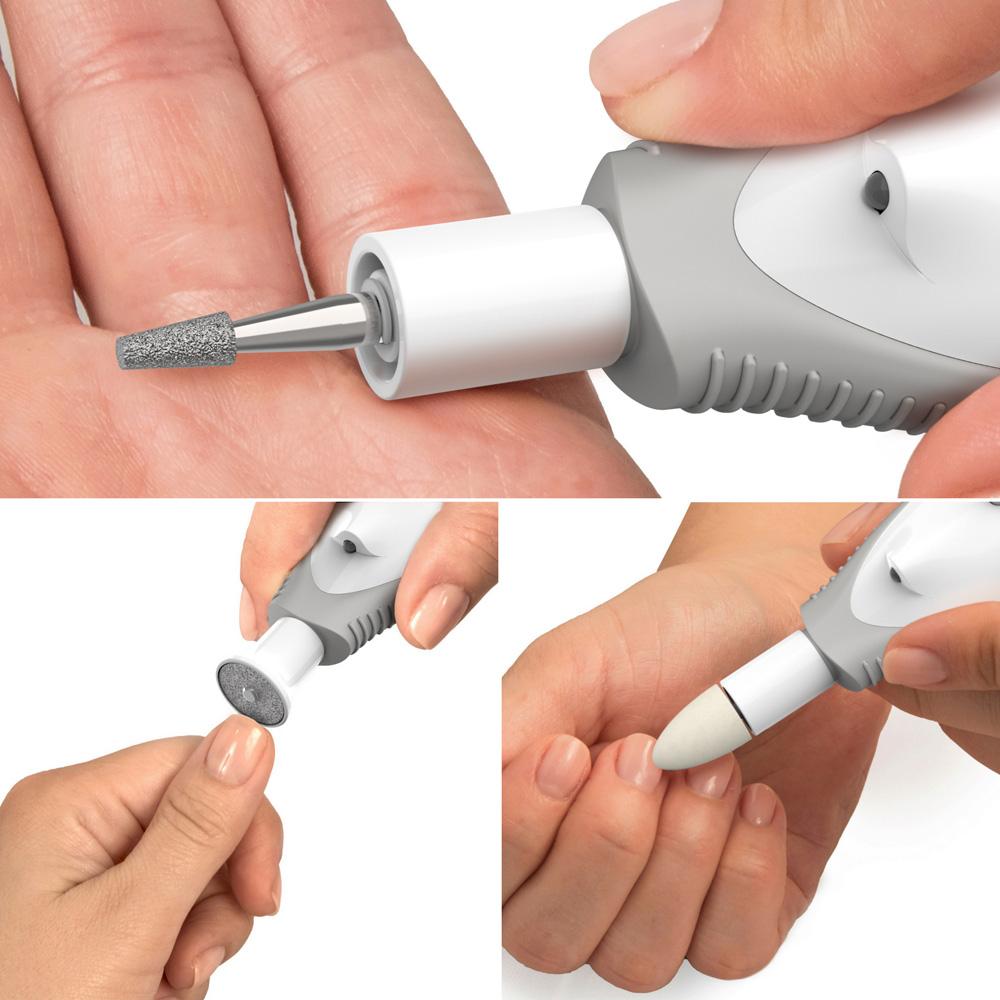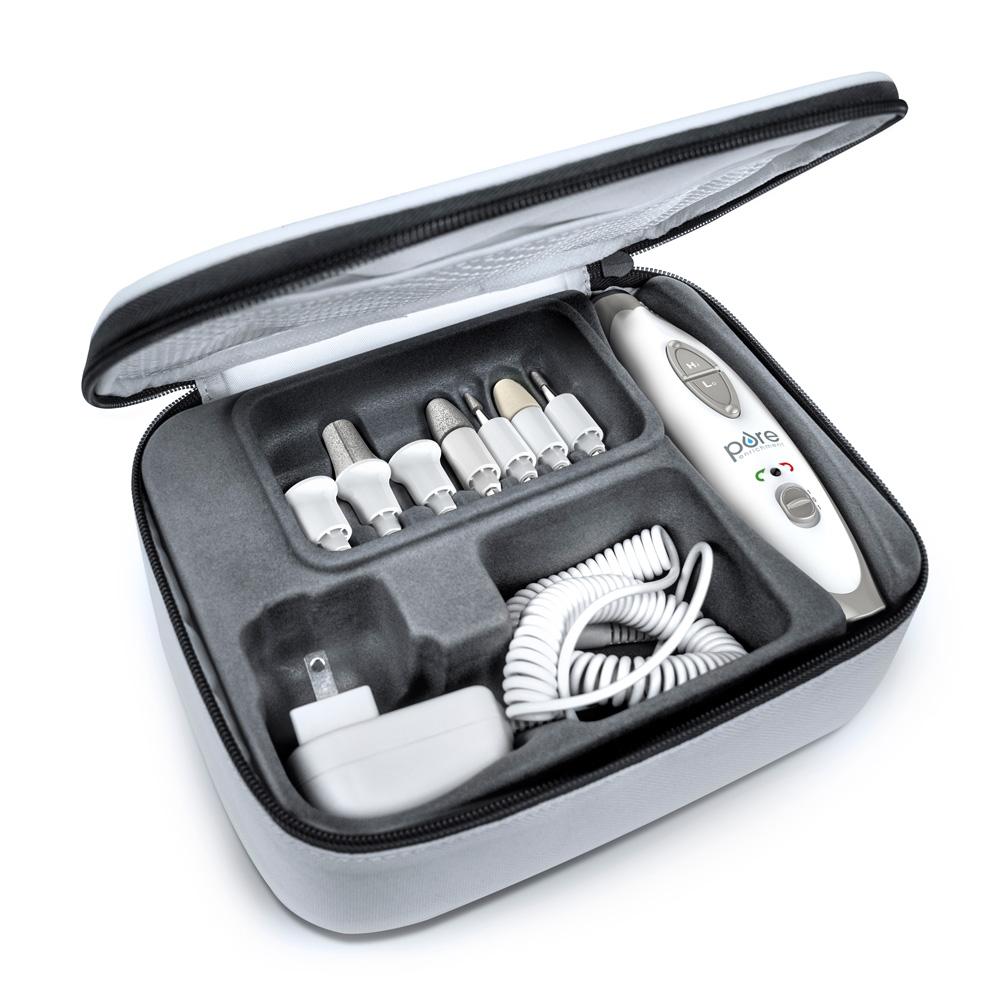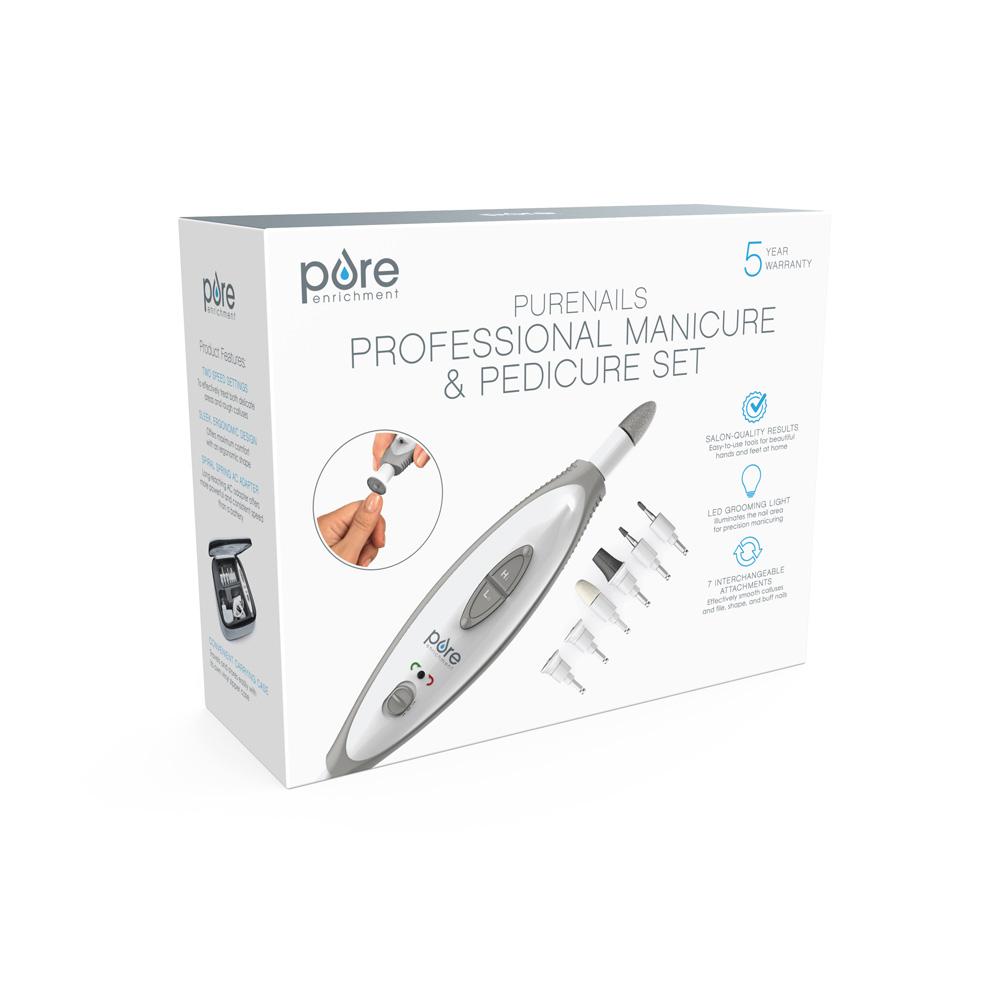 Pure Enrichment®
PureNails™ Professional Manicure & Pedicure Set
<! –– Bazaarvoice Shopify Integration Version 2.2 ––>
Smooth and buff the nails on your hands and feet with salon-quality precision using PureNails Professional Manicure & Pedicure System. This complete 10-piece set includes everything you need to keep your hands and feet beautifully groomed year-round. The long-reaching spiral spring AC adapter powers the electric nail drill so you never need to buy batteries.
Use the bi-directional rotation control button to easily change the drill rotation from clockwise to counterclockwise. The indicator light lets you know at-a-glance which direction you have selected.
PureNails is backed by Pure Enrichment's industry-leading 5-Year Warranty so your satisfaction is 100% guaranteed.
FREE SHIPPING ON ORDERS OVER $50!
love this PureNails unit.
Perfect. Why did I wait so long to replace the Medisana unit that has been shutting off intermittently for years? Love this PureNails unit. It has two speeds, rotates both clockwise and counter clockwise, has all of the heads you need for manicures and pedicures, including for removing calluses. It is wonderful and powerful and quiet. I am so pleased. Now I will keep my fingers and toes crossed that it lasts. I have had other brand manicure sets that started out well enough and then either quit altogether or started shutting down at inconvenient times. Oh, and the little light on this PureNails hand piece is bright enough to help you see your work area clearly.
- E. C.
love that it's multi-directional.
I received this as a Valentine's Day gift and just love it. It works equally well for manicures and pedicures. The variety of tools covers just about every requirement. Love that it's multi-directional. I've used the narrow tool to remove excess cuticle around my fingernails (just use a light touch), The convex curved tool does a good job removing calluses on toes and feet. The flat wheels are good for your nails (both toes and fingers) and this beats the pants off the old dremel tool I was using before. The shape is easy on your hand and the light helps illuminate the area you are working on.
- Melanie
this tool is easy to use.
I have used PureNails a few times, and it works great! It's well made, and preforms. I have senior toenails (born 1947) and they had become a pain to cut/trim. They were thick, and curved, and sometimes slightly in-grown. What took 15-20 minutes before, now takes 5-8 minutes, with no bleeding. This tool is easy to use. Just follow the well written instructions. I'm happy with it, and I don't dread trimming my nails anymore.
- Vince B.
it is pretty powerful.
Received this product today and immediately used it for at least an hour to remove gel nails. It works great and is very easy to use. Everything seems very durable. It is pretty powerful. The only reason it took so long to perform the task was that my left hand is not used to such fine motor tasks. Now that the gel nails are gone, I plan to use it to remove and prep for gel polish. When I opened the box and saw that it was only two speeds, I was concerned but it works out quite nicely.
- Sharon E K.
this product worked wonders.
I have thick, damaged toenails from too much running in my younger years and now diabetes. A few nails want to go ingrown, and they are impossibly painful to cut. This product worked wonders. I was able to grind down the thickness in minutes which greatly reduced the pressure and soreness after just one use. Totally worth the cost. I'm just sorry I waited so long to purchase it!
- tkm
Product Features
Product Features
7 Attachments Included
PureNails comes with all the tools necessary to get your hands and feet in tip-top shape.
2 Speed Settings
With two speed settings, PureNails makes it easy to lower the speed to treat delicate areas or increase the speed to handle more difficult spots.
LED Grooming Light
PureNails has a built-in LED light that brightens the grooming area to help you achieve the best result possible.
Year Warranty
Backed by Pure Enrichment's industry-leading, hassle-free 5-Year Warranty so your satisfaction is 100% guaranteed.
Product Specifications
Power
100-240V, 50/60Hz, DC 30V 250mA
Model No. / UPC
PENAILSET / 853975005316
What's in the Box
Pure Nails Electric Nail Drill, 7 Attachments, Spiral Spring AC Adapter Cord, Premium Carrying Case
<! –– Bazaarvoice Shopify Integration Version 2.2 ––>