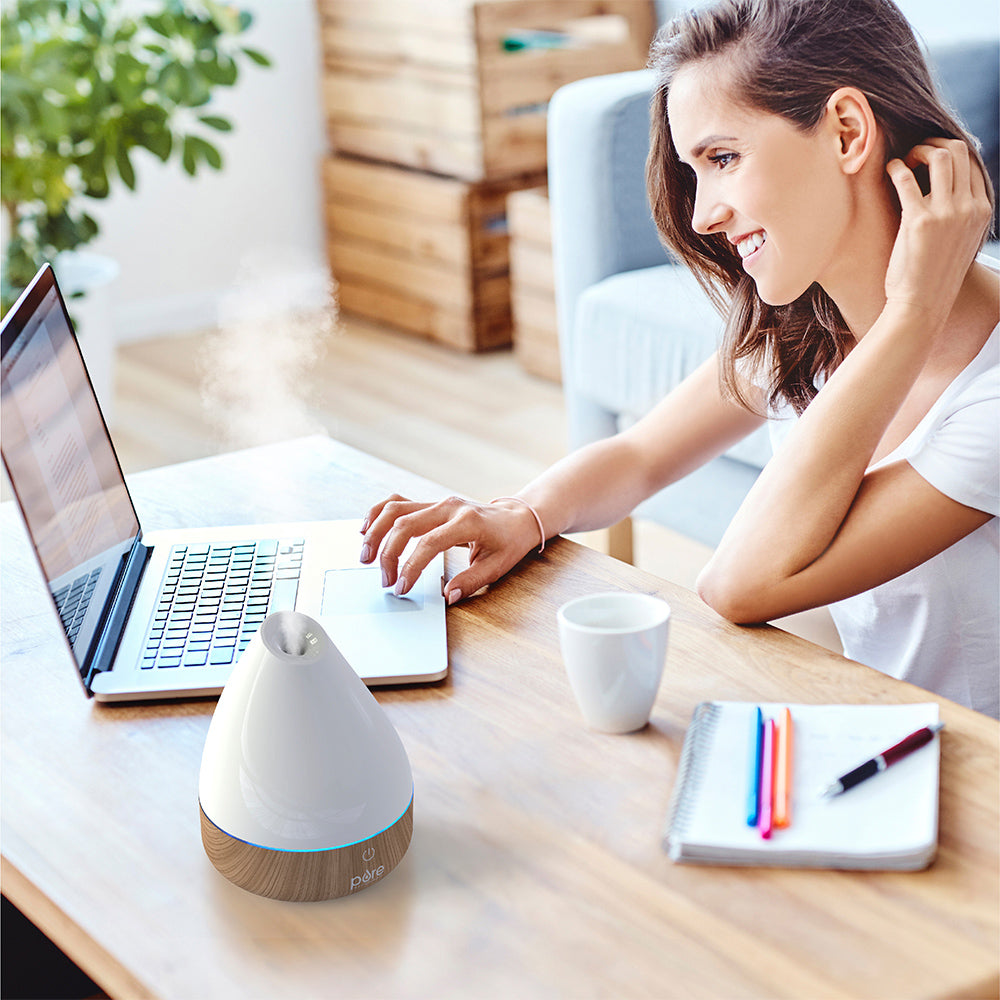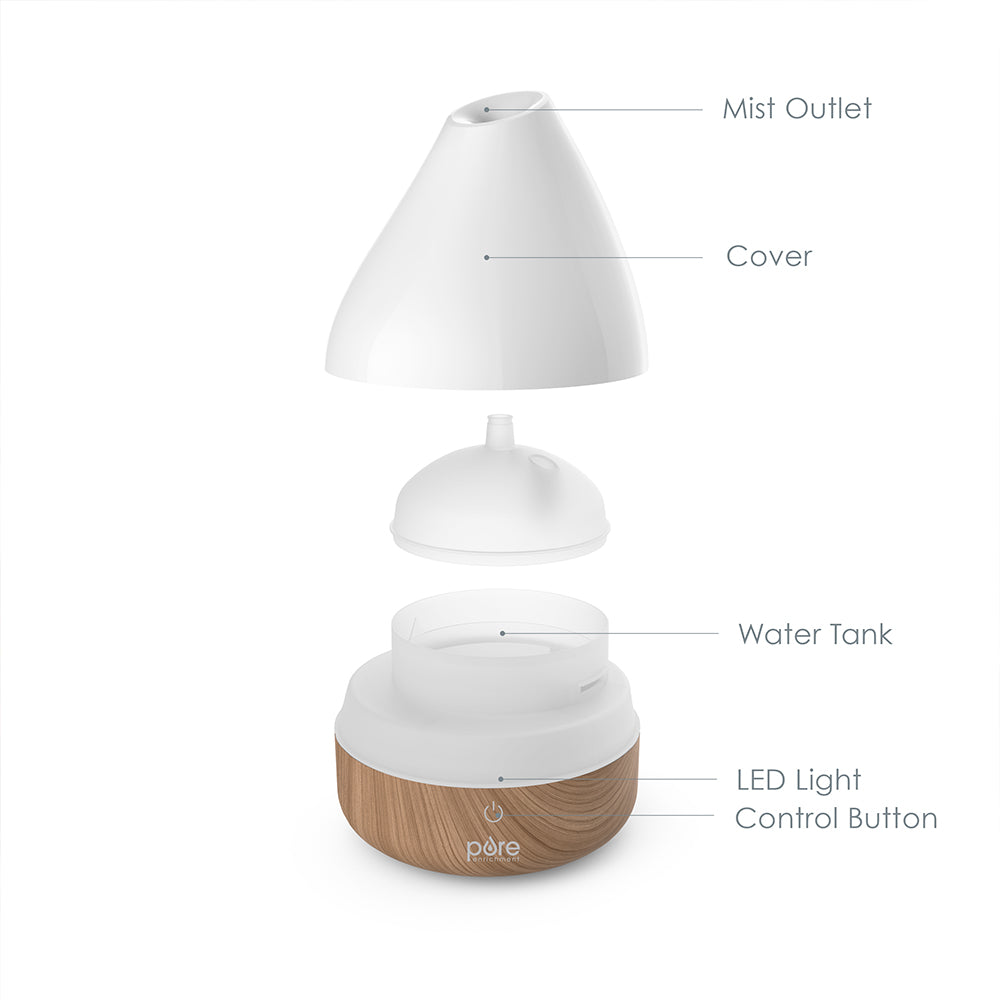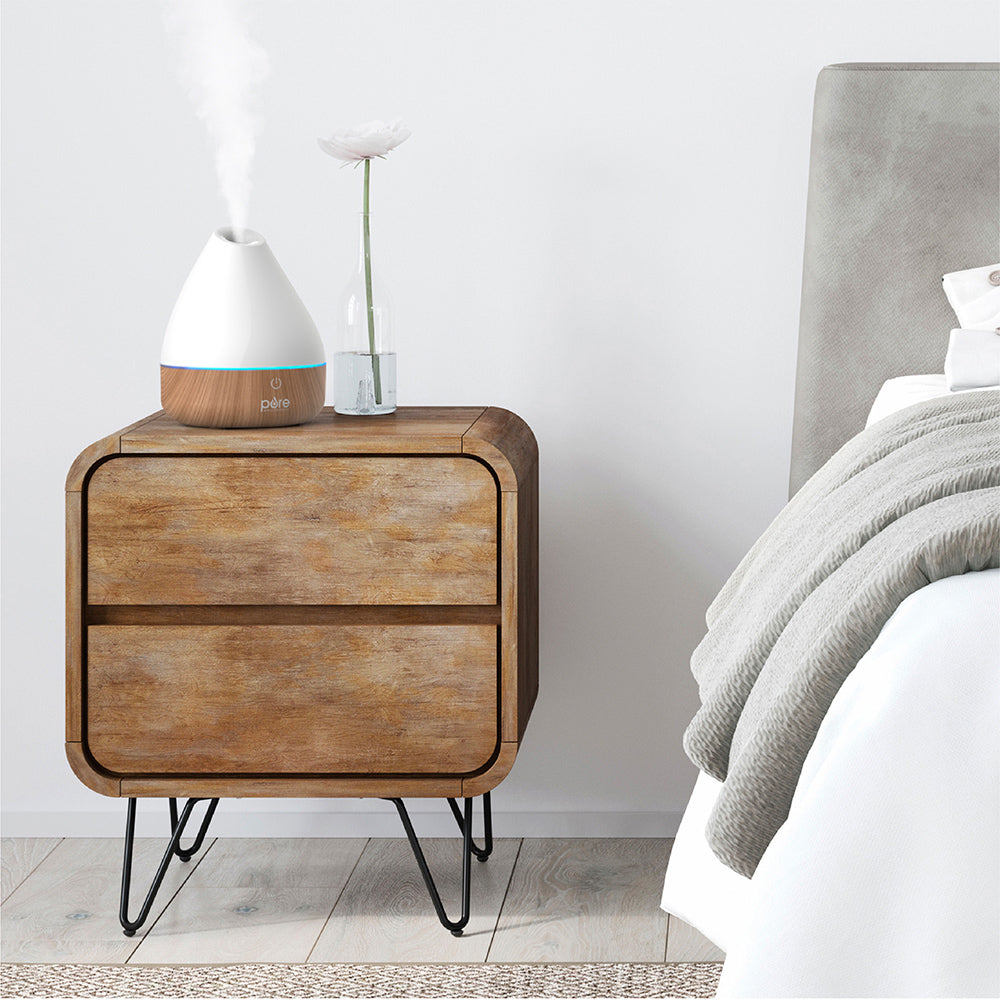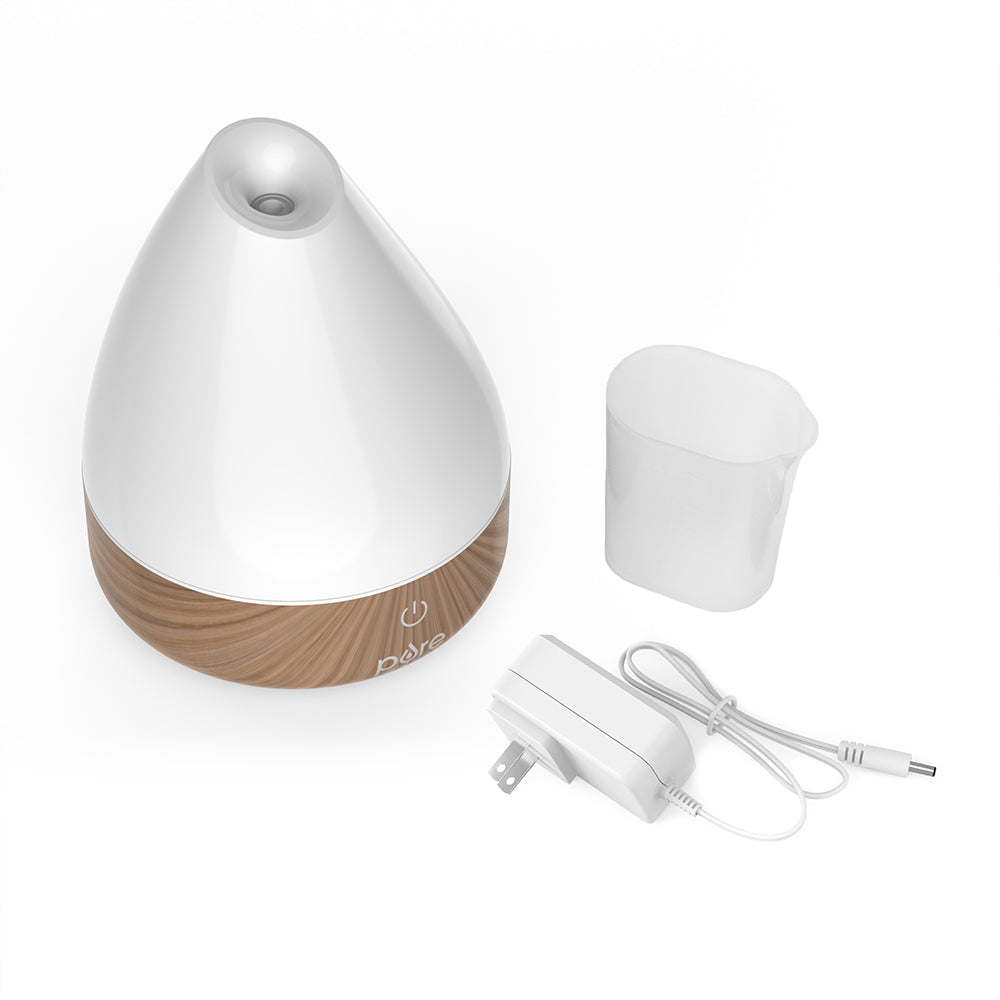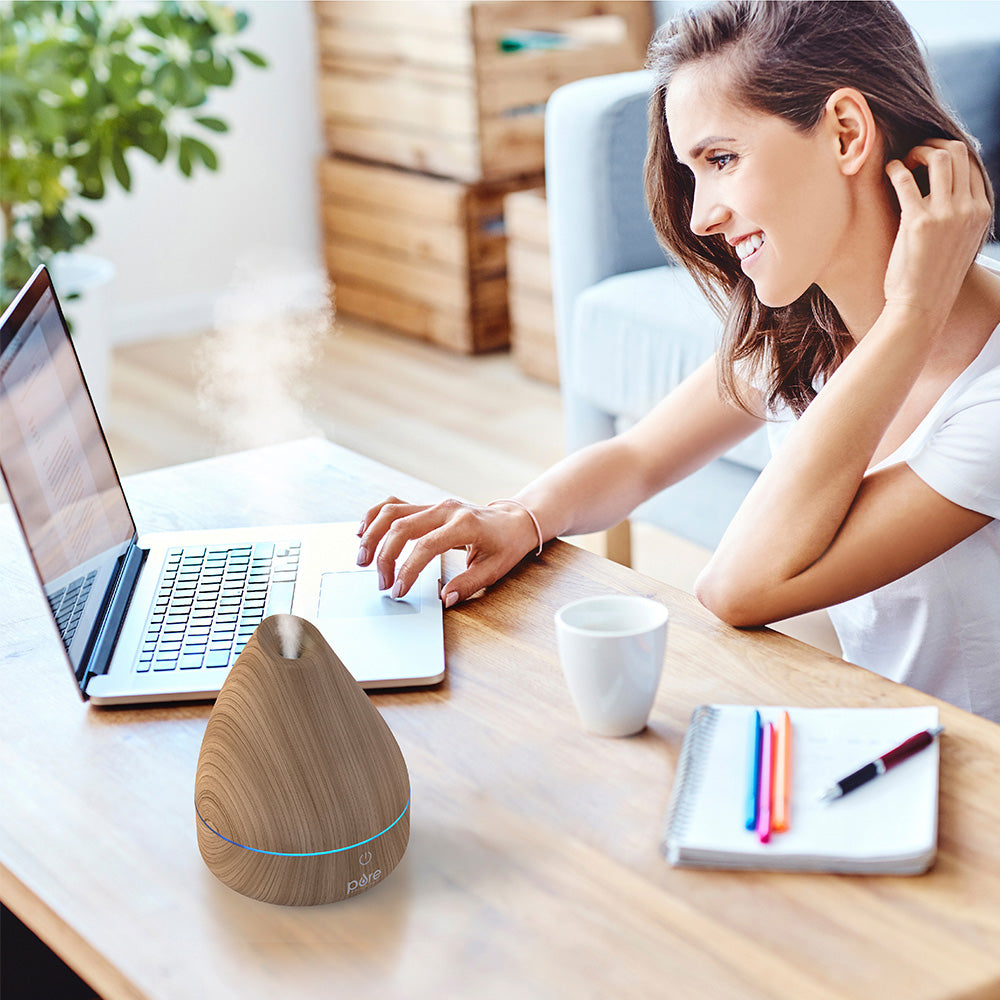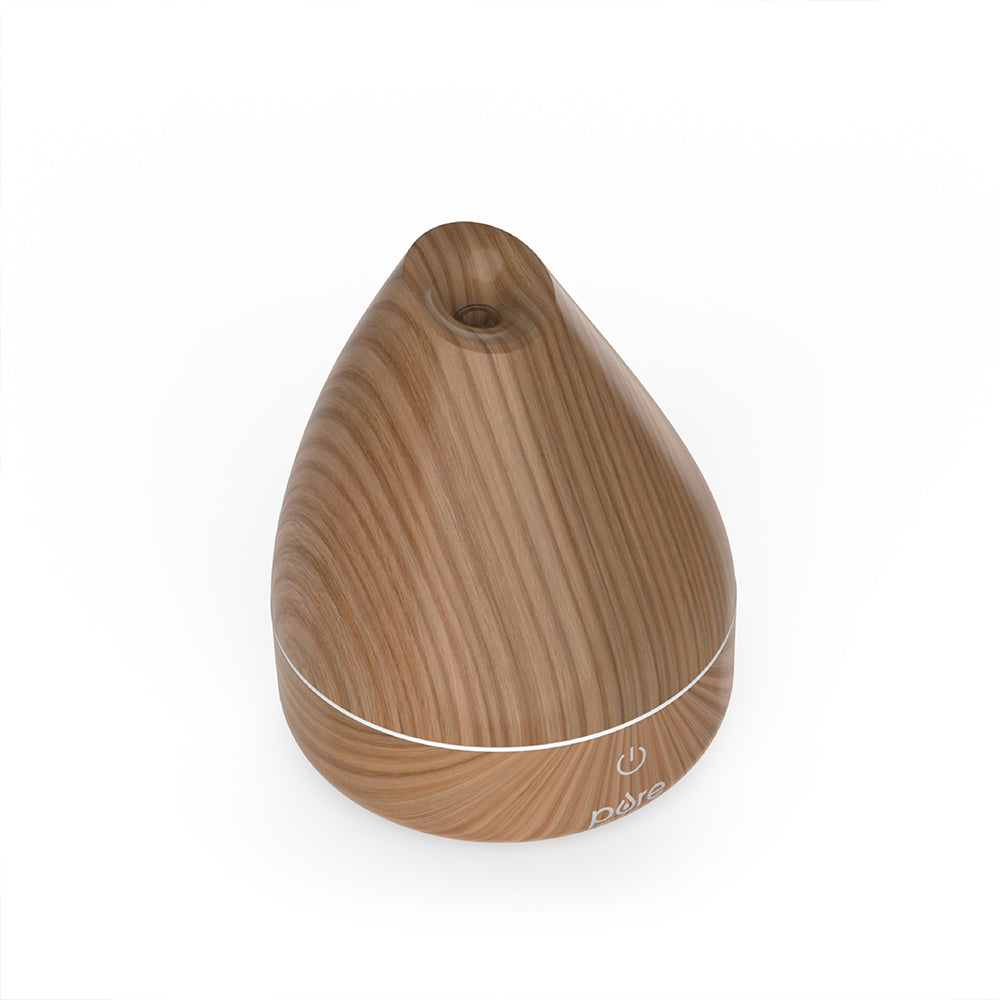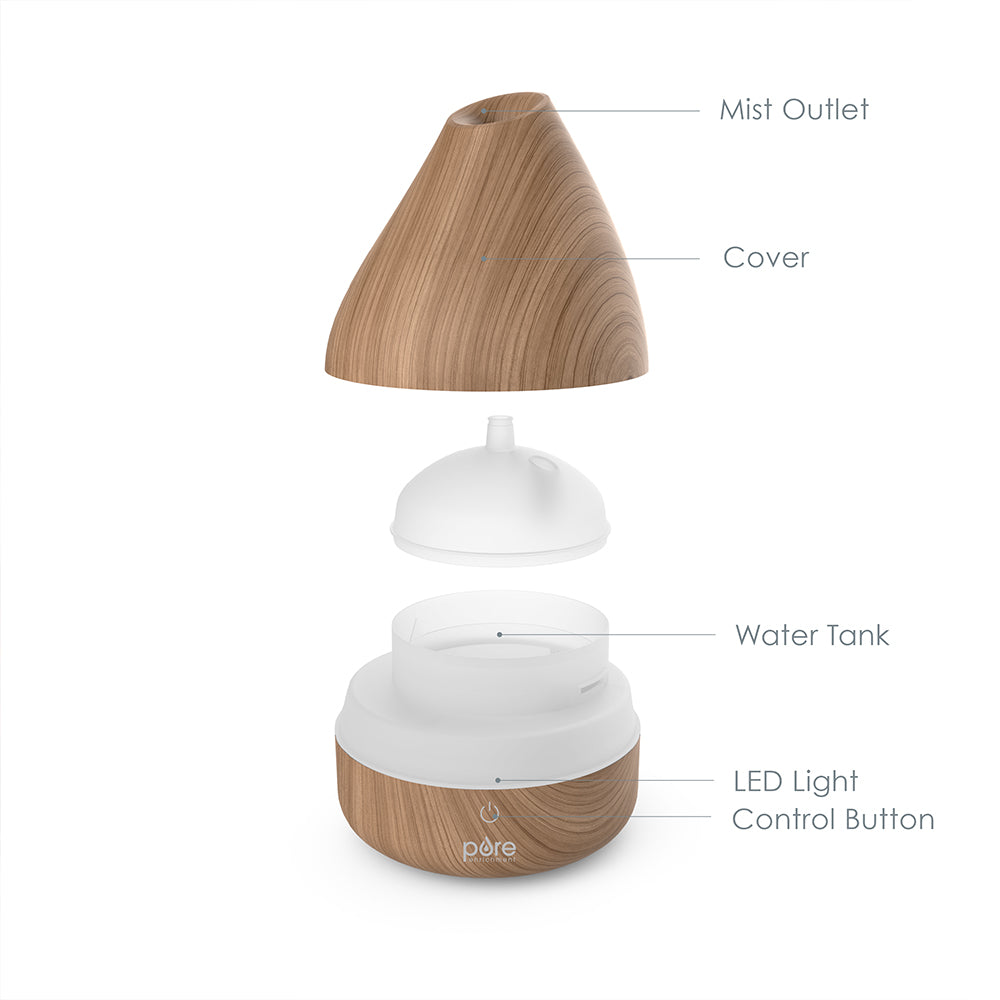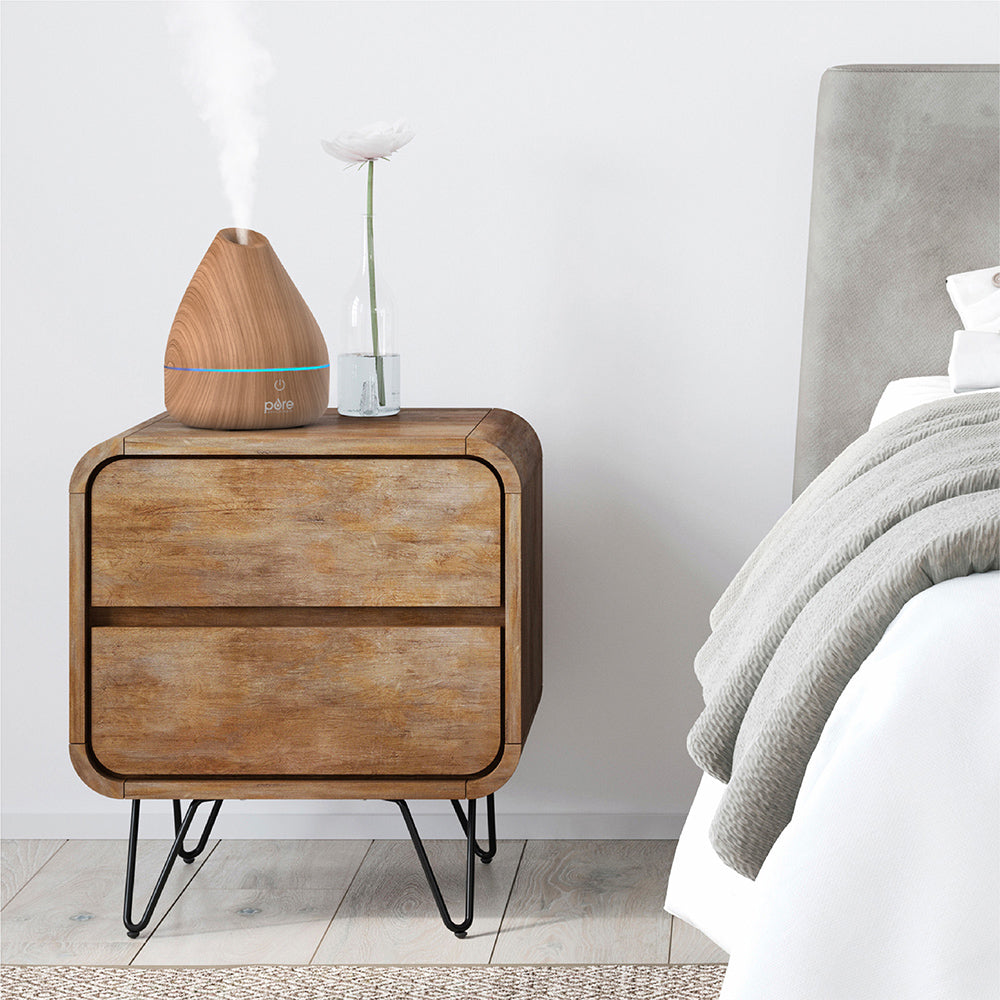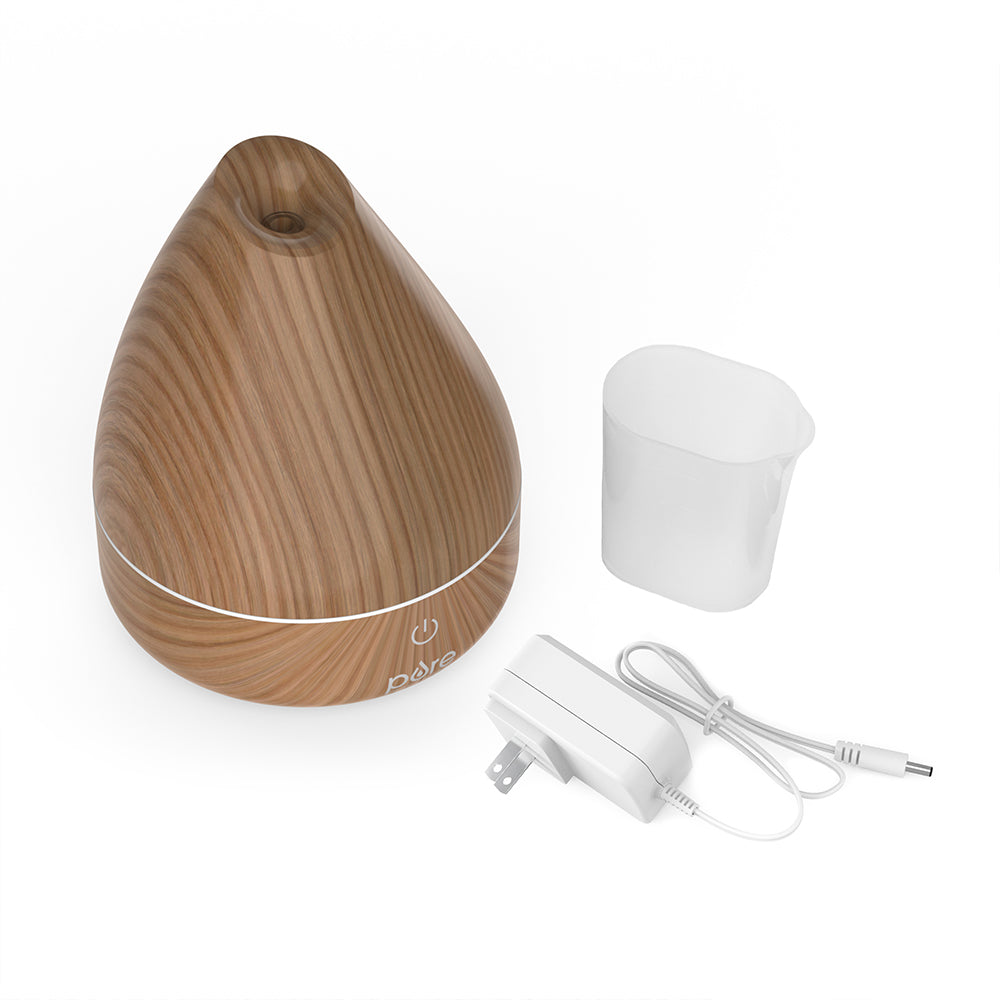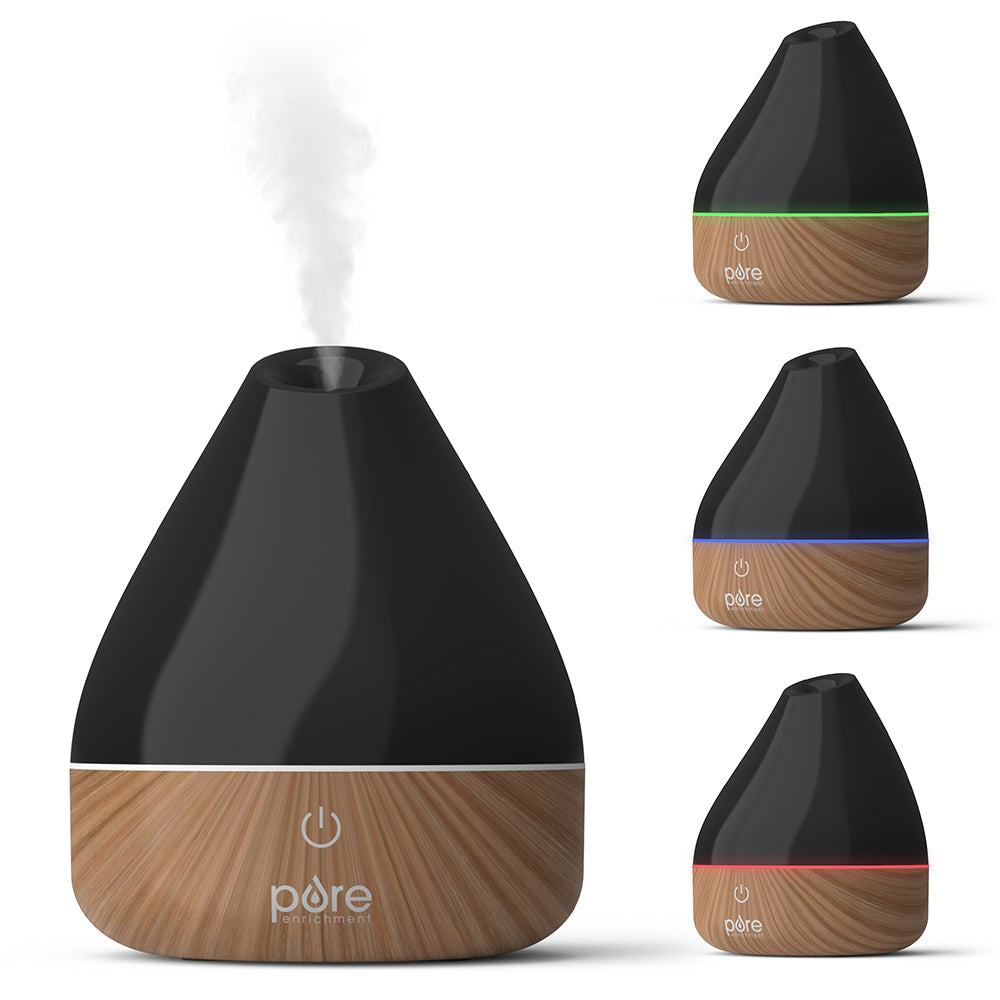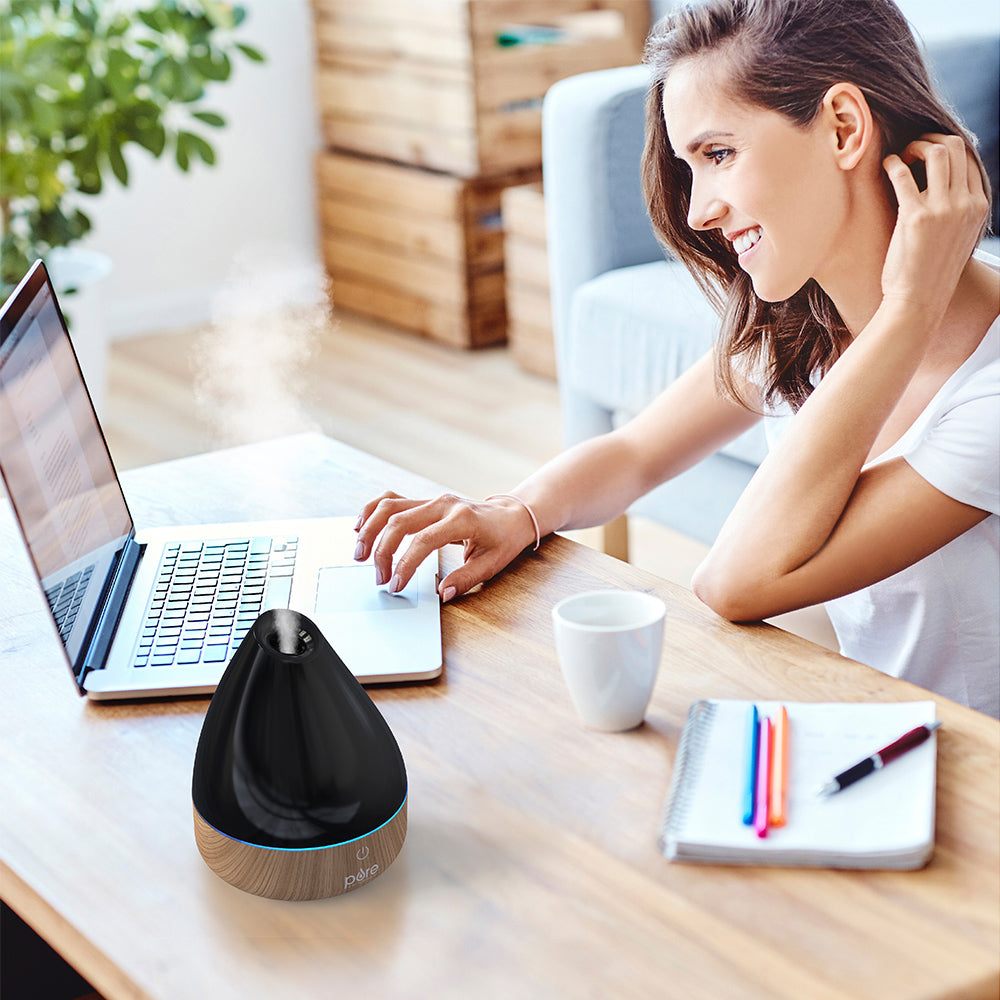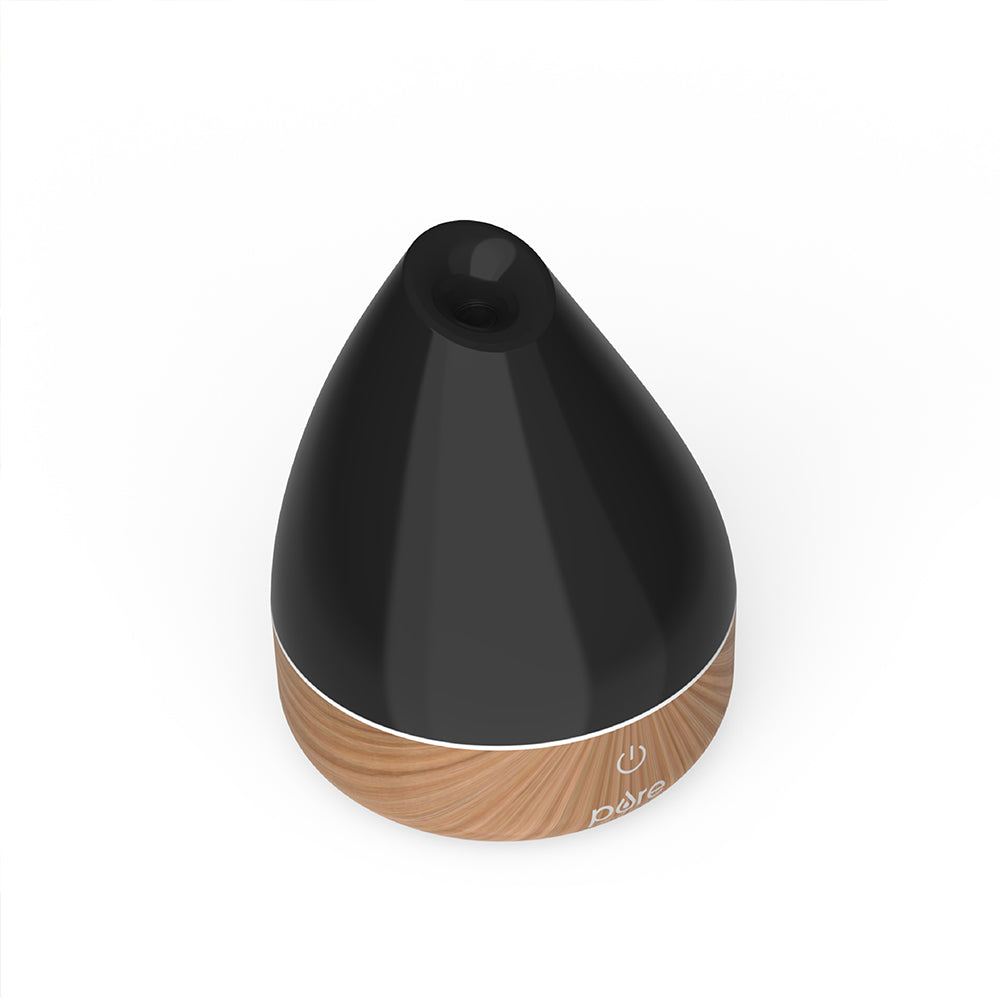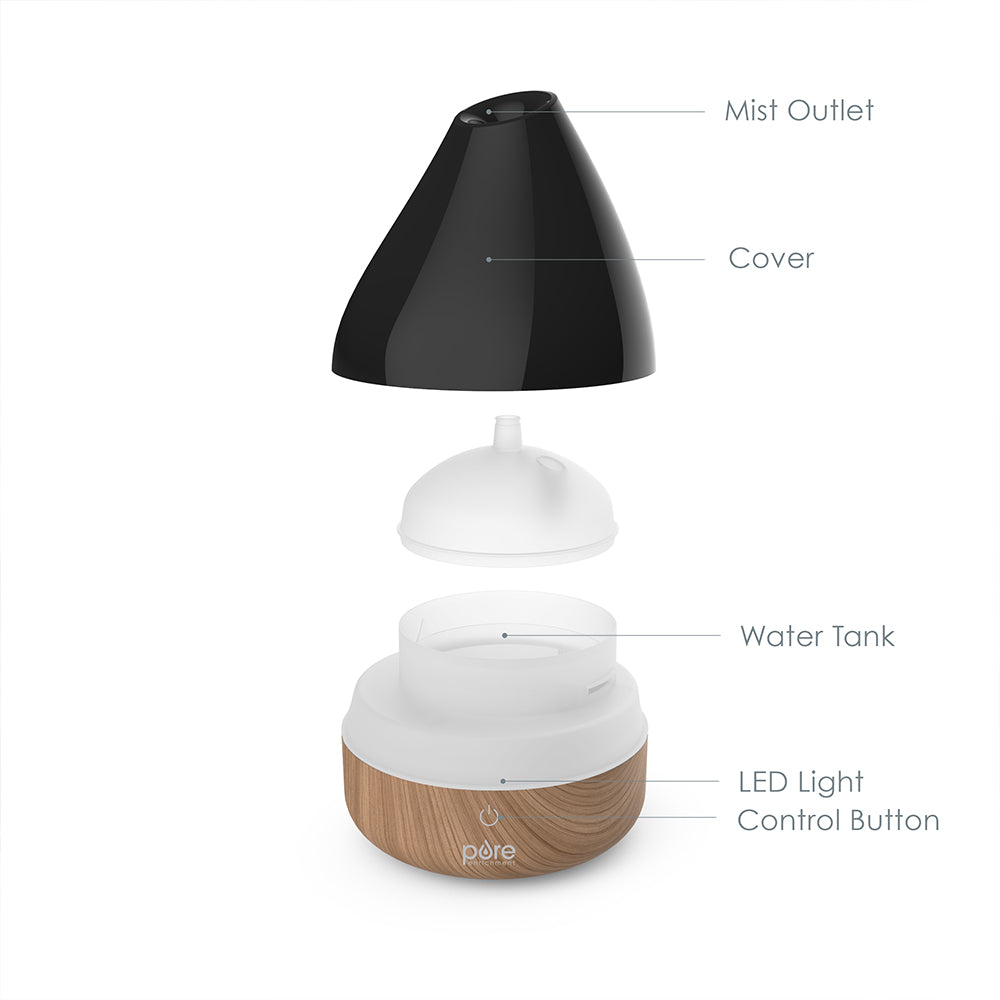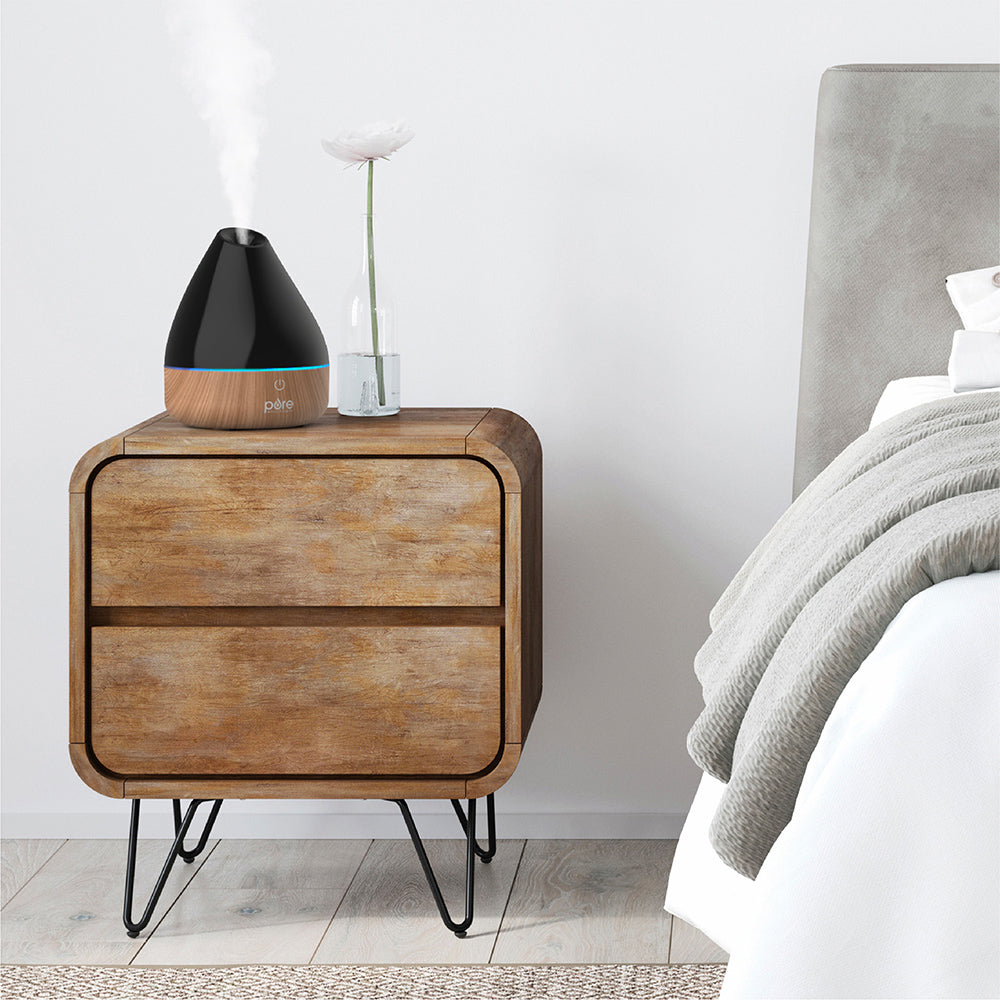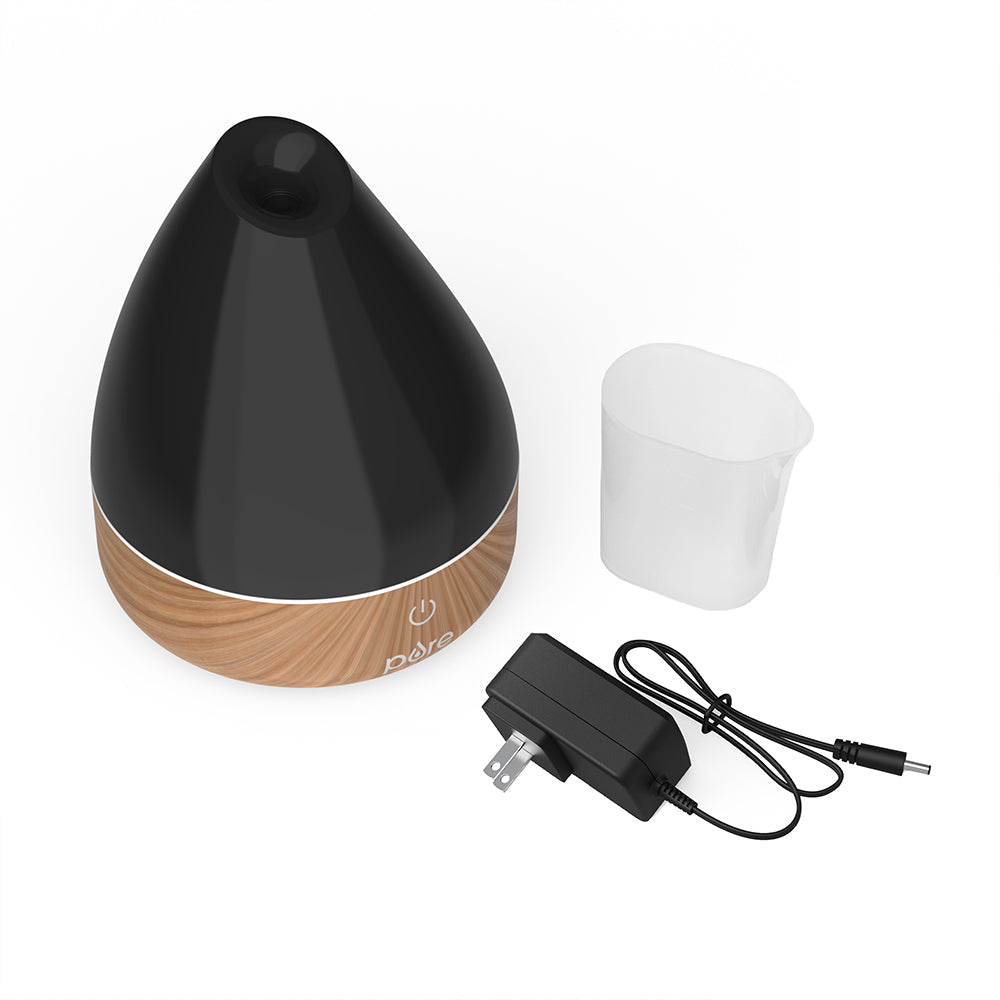 Pure Enrichment®
PureSpa™ Natural Essential Oil Diffuser
<! –– Bazaarvoice Shopify Integration Version 2.2 ––>
Transform the air around you using modern ultrasonic technology and soothing aromatherapy with PureSpa™ Natural from Pure Enrichment. With whisper-quiet operation, PureSpa™ Natural runs softly in the background so it does not disturb the peace of your home or office. Add 3 to 5 drops of your favorite 100% all-natural essential oils (not included) to the water tank of your PureSpa™ Natural to help create a more comfortable atmosphere of relaxation and bliss.
Color-Changing LED Lighting: Enhances the ambiance in the room with soft night glow lighting
Air Refresher: Provides an all-natural alternative to overpowering, synthetic aerosol sprays to safely and naturally deodorize the air from strong and unwanted smells
Compact, Stylish Design: Travels easily and complements any décor beautifully with elegant faux-wood accents
The PureSpa™ Natural Essential Oil Diffuser is backed by Pure Enrichment's industry-leading 2-Year Warranty, so your satisfaction is always guaranteed.

FREE SHIPPING ON ORDERS OVER $50!
...this hands down is the best diffuser I own!
I am an avid essential oil user, junkie, in fact! I currently own 6 diffusers....I have purchased a handful of different brands, and this hands down is the best diffuser I own!
- Briana
...pleased with how easy it is to use and clean...
I have really enjoyed having the diffuser, and I especially like using it at night with the lavender oil. As a result, the quality of sleep that I get now is much better, and I feel much more rested each day. I have struggled with insomnia for a couple of years now so the use of this product has greatly benefited my health. I am also pleased with how easy it is to use and clean the diffuser.
- Kimber
...I just love it!
It is very elegant, works really well, I love the touch button and because of it I bought another 2 diffusers - one to my office and another to my living room. This was my first experience with oil difusers and I just love it!
- R B.
I plan on purchasing one or two more.
I really love it. It's incredibly quiet, and the occasional water dripping sounds are so subtle and relaxing. It diffuses my oils very well. I love that the color lights are not overwhelming - the design is amazing. I love the option to have lights on or off. I plan on purchasing one or two more.
- Diane
would definitely recommend.
Love this product! It is leaps and bounds better than my cheaper diffuser. It puts out way more vapor and scent and is still reasonably priced. Very happy with this purchase. Would definitely recommend.
- kaeli e.
Product Features
Product Features
10-Hour Run Time
Diffuses 100% pure essential oils with powerful aroma coverage that naturally deodorizes the air for up to 10 hours in rooms as large as 250 square feet.
Whisper-Quiet Operation
Runs quietly in the background making it perfect for use in a nursery, office, spa, yoga studio, or in any room of your home.
Auto Shut-Off
Automatically turns off when the water tank is empty or low to prevent overheating and safety concerns.
Year Warranty
Backed by Pure Enrichment's industry-leading, hassle-free 2-Year Warranty so your satisfaction is 100% guaranteed.
Product Specifications
Size
5.4" L x 5.4" W x 6.4" H
Water Tank Capacity
200 ml
LED Lights
Multi-color (red, yellow, green, blue, purple)
Aroma Coverage
Up to 250 sq ft
Moisture Output
15-30ml/hr
Power
100-240V, 50/60Hz, 12W
Model No. / UPC
PESPAWD-B / 853975005439
PESPAWD-W / 853975005446
PESPAWD-N / 853975005453
What's In the Box
Aroma diffuser, AC power adapter, water measuring cup, user manual
<! –– Bazaarvoice Shopify Integration Version 2.2 ––>