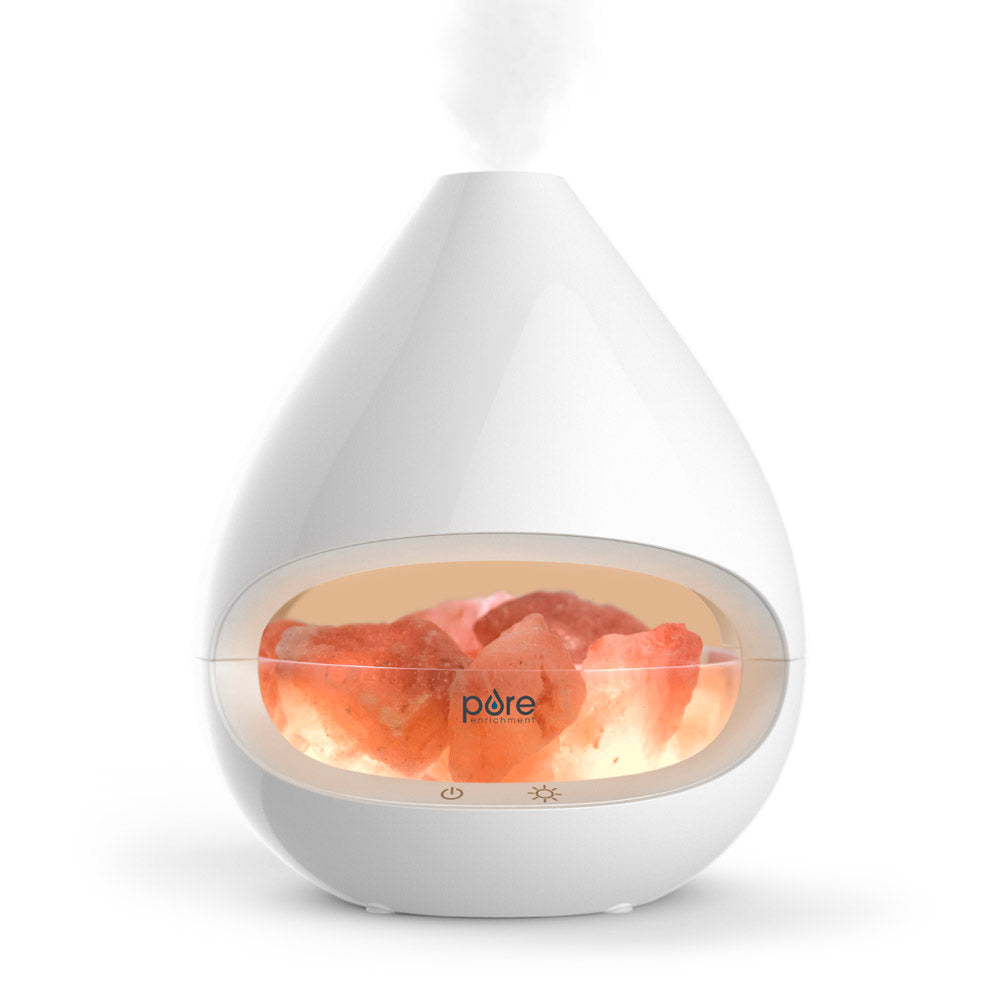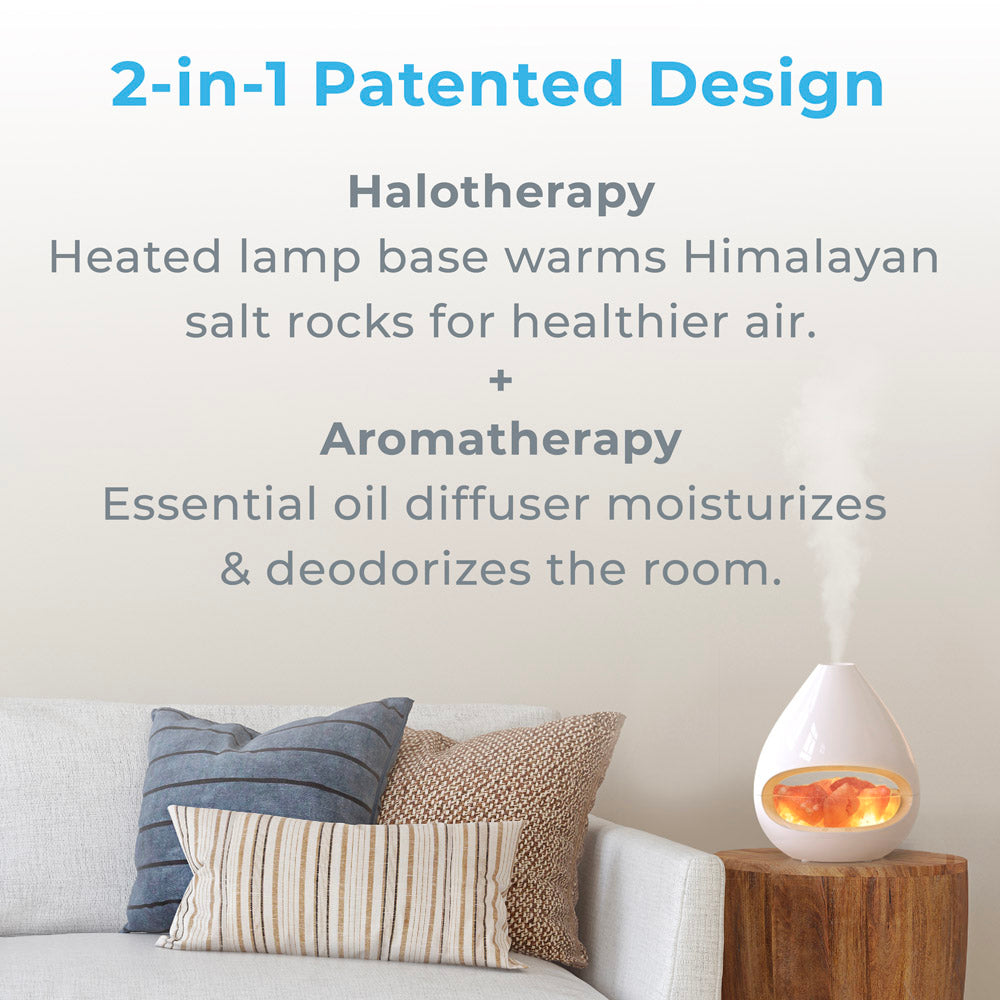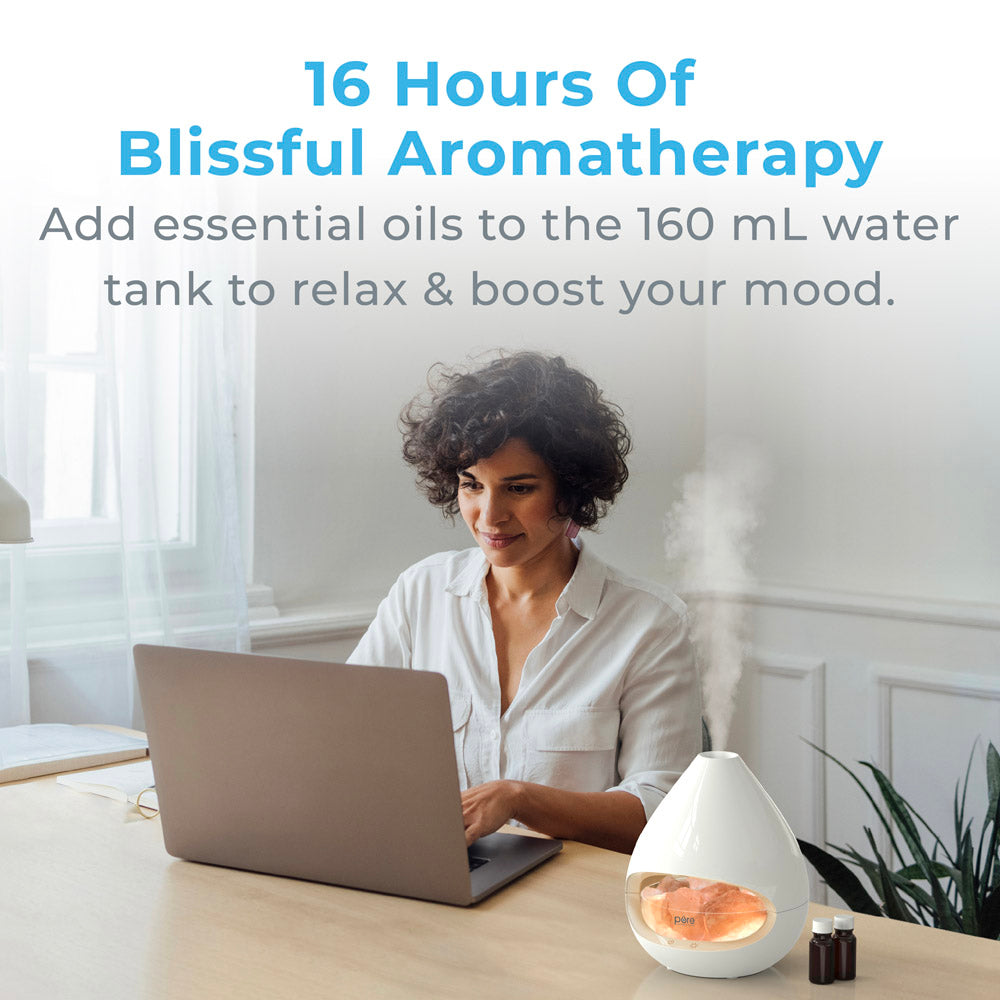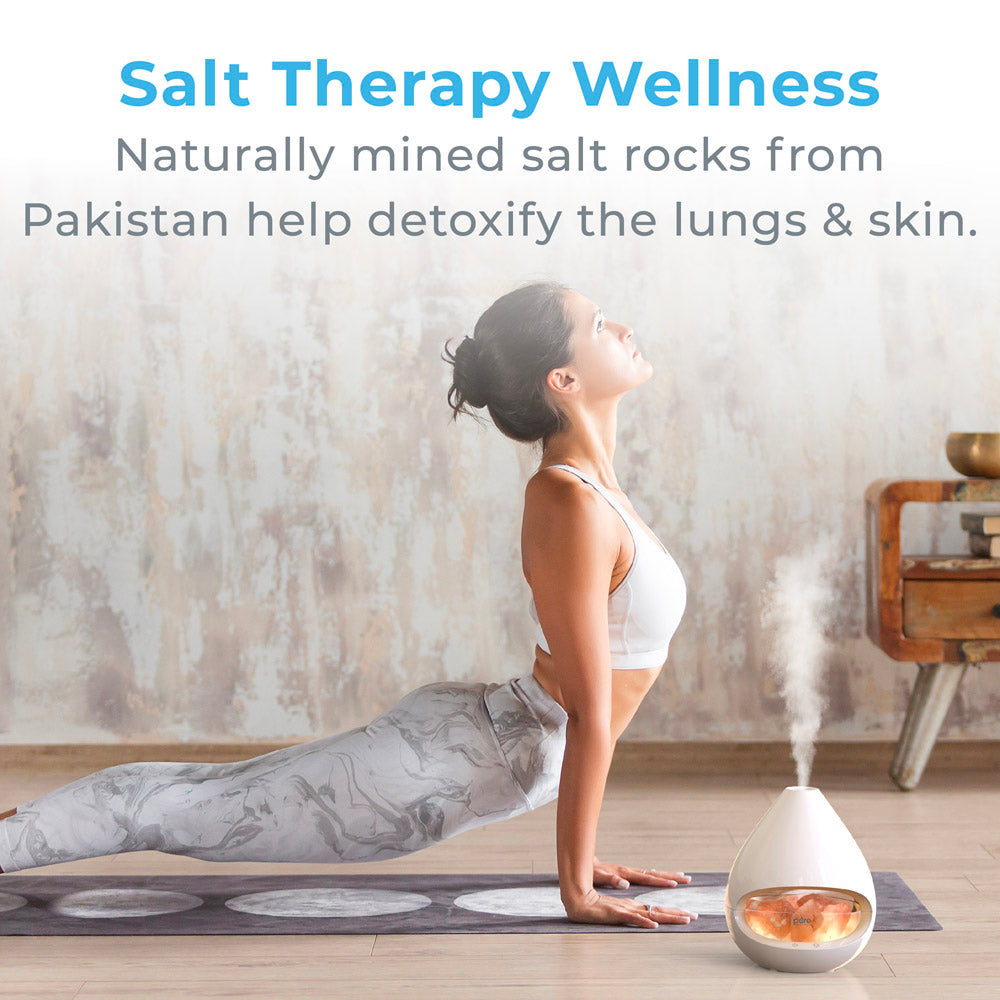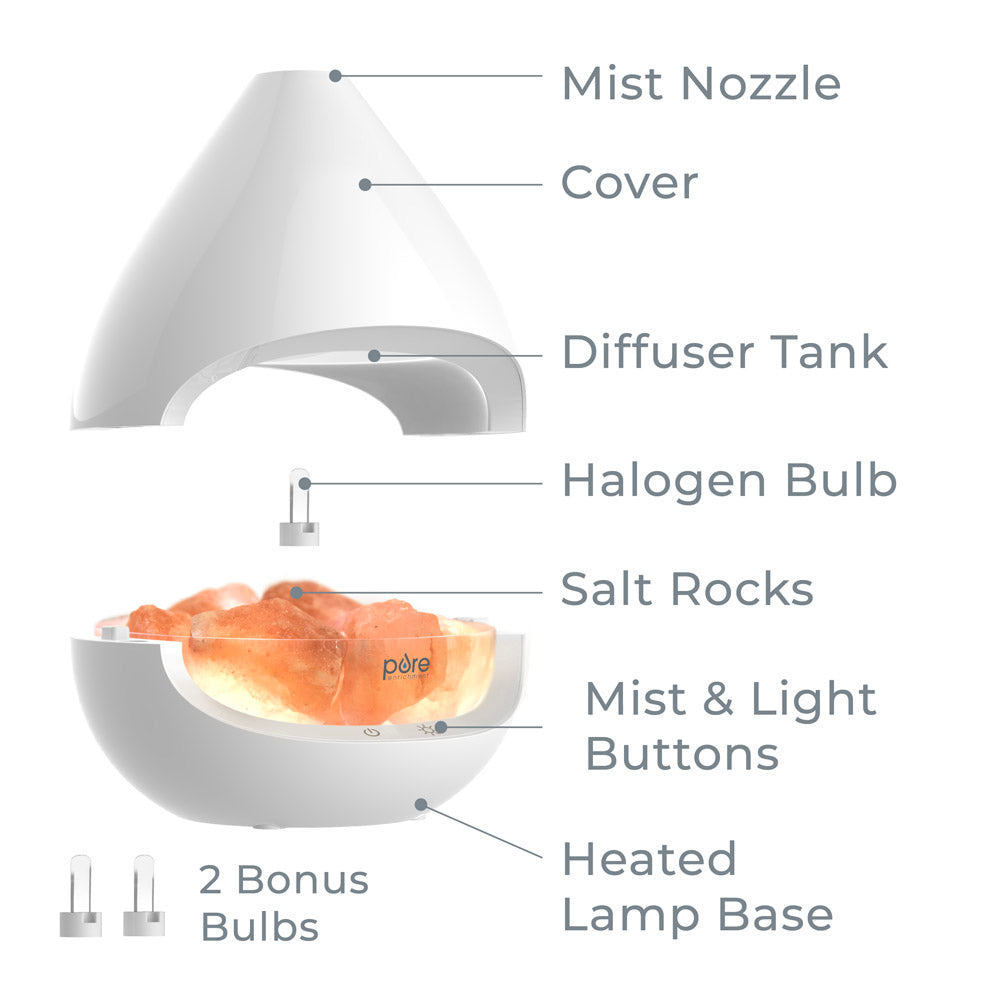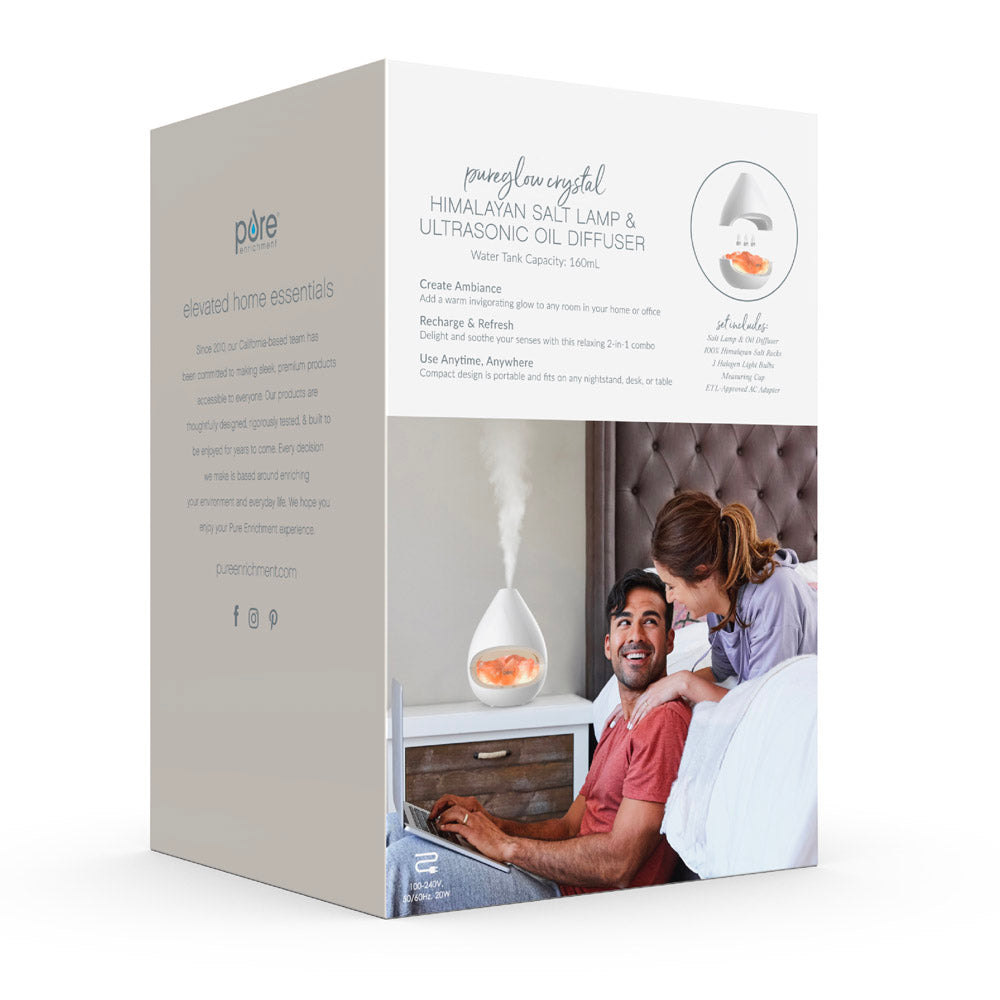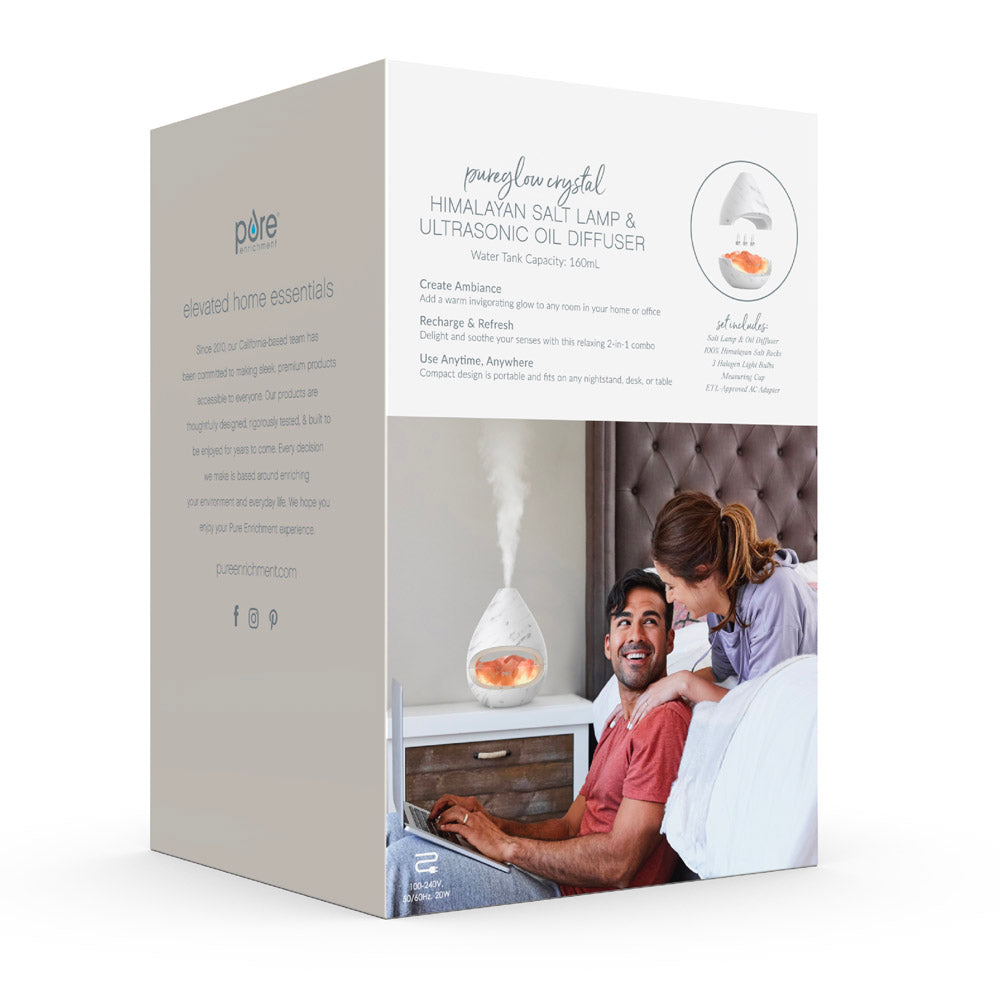 Pure Enrichment®
PureGlow™ Crystal Himalayan Salt Rock Lamp & Essential Oil Diffuser
<! –– Bazaarvoice Shopify Integration Version 2.2 ––>
A first of its kind, the patented PureGlow™ Crystal from Pure Enrichment® combines the therapeutic properties of a natural pink Himalayan salt rock lamp with the soothing aromatherapy of an essential oil diffuser. It's the only true salt lamp on the market that actually heats up the salt rocks using a lightbulb in the base, offering the full benefits of halotherapy. PureGlow™ Crystal's aromatherapy diffuser and salt lamp are designed to help boost your mood, increase energy levels and naturally contribute to healthier air. Create the perfect ambiance for relaxation at home, in your yoga studio, or spa with PureGlow™ Crystal.
HIMALAYAN SALT LAMP & OIL DIFFUSER: Create a spa-like atmosphere with a first of its kind, patented 2-in-1  design. Enjoy the therapeutic benefits of salt therapy and aromatherapy functions, simultaneously or separately. 
HEATED HALOTHERAPY: Our Himalayan pink salt is 100% naturally mined from Pakistan and uniquely heated in the lamp base, allowing the salt crystals to ionize the air. This holistic dry salt therapy may contribute to a healthier home or spa environment by helping to naturally detoxify the lungs and skin.
RELAXING AROMATHERAPY: From soothing aromatic benefits to increased energy levels and mood, the essential oil diffuser is ideal for yoga, meditation, relaxing, reading, studying, or working. Simply fill the 160 mL water tank and add your favorite essential oils to moisturize and refresh your space for up to 16 hours.
MODERN, WELLNESS-INSPIRED DESIGN: An innovative design pairs the sleek essential oil diffuser with a salt lamp that emits a warm, pink glow. With the touch of a button, you can easily adjust between five levels of light for day or nighttime. Independent light and mist controls allow for separate use of each function. 
5-YEAR WARRANTY: Our patented 2-in-1 Himalayan Salt Lamp and Essential Oil Diffuser comes with Pure Enrichment's industry-leading 5-Year Warranty, 3 10-watt halogen light bulbs, measuring cup, ETL-approved power adapter, user manual, caring customer support 7 days a week, and the peace of mind that comes from a trusted brand with millions of customers worldwide
FREE SHIPPING ON ORDERS OVER $50!
...very beautiful.
I've been looking for both a diffuser and a salt lamp and stumbled across this combo. I absolutely love the combination of lamp and diffuser and the product design itself is very cool. I currently have it running, it works as described and it is really very beautiful. I can't wait to see what other cool designs they come up! I'm a customer for life.
- Kelly
love it!!!
This is definitely one of my favorite diffusers/himalayan salt rock lamps. It gives off such a wonderful sent and the salt rocks are perfect, Mine sits near my front door and I have had some many compliments of the wonderful smell and wonderful feeling upon entering. Absolute breeze to set up and use and to keep clean. I love it Love it!!!
- Kristina A T.
I'm very pleased with my purchase!
I love the look of my new Pure Glow diffusor and the way that it auto shuts off when water is out. It reminds me of a pretty little fire pit and brought a smile to my face right away. With all the benefits that have been talked about using the salt rocks, I'm certainly willing to give it a try! I had never heard of them until now. At work the air-conditioner is always so high that my sinus's are a mess now. Sooo lets see if these salt rocks can help that! No matter what, I'm very pleased with my purchase! Very unique Thank you!
- lynda
so pretty and works wonderfully...
Love love this decorative yet functional piece! So pretty and works wonderfully to diffuse oils as well as doesn't get hot like allot of salt rock lamp! Great product worth the price.
- Alanna F.
love!
Packaging is very secure, awesome warranty and easy to register product, annnnnd in my option it's a "next level" oil diffuser. I have a few a I consider this one of the highest quality. Bonus, it looks like I have a little chiminea glowing in my home. LOVE!
- Brooke
Product Features
Product Features
Warms Up For Natural Salt Therapy
The heated lamp base warms the Himalayan salt crystals to give you the full benefits of salt rock therapy.
Essential Oil Diffuser
Our 2-in-1 Himalayan Salt Lamp and Ultrasonic Essential Oil Diffuser can be used as a salt lamp and aroma diffuser simultaneously or separately.
One-Touch Technology
Simple to use with 5 adjustable light levels so you can customize the lamp's brightness to fit your mood.
5-Year Warranty
Backed by Pure Enrichment's industry-leading, hassle-free 5-Year Warranty so your satisfaction is 100% guaranteed.
Product Specifications
Power
100-240V, 50/60Hz, 20W
Water Tank Capacity
5.4oz (160ml)
Light Bulb
24V, 10W Halogen
Model No. / UPC / U.S. Patent No.
PEROCKDF (White) / 817387020053 / D900,370 - PEROCKDF-M (Marble) / 817387026918 / D900,370
What's In the Box
2-in-1 Himalayan salt rock lamp and essential oil diffuser, 3 10-watt halogen light bulbs, measuring cup, ETL-approved power adapter, and user manual
<! –– Bazaarvoice Shopify Integration Version 2.2 ––>