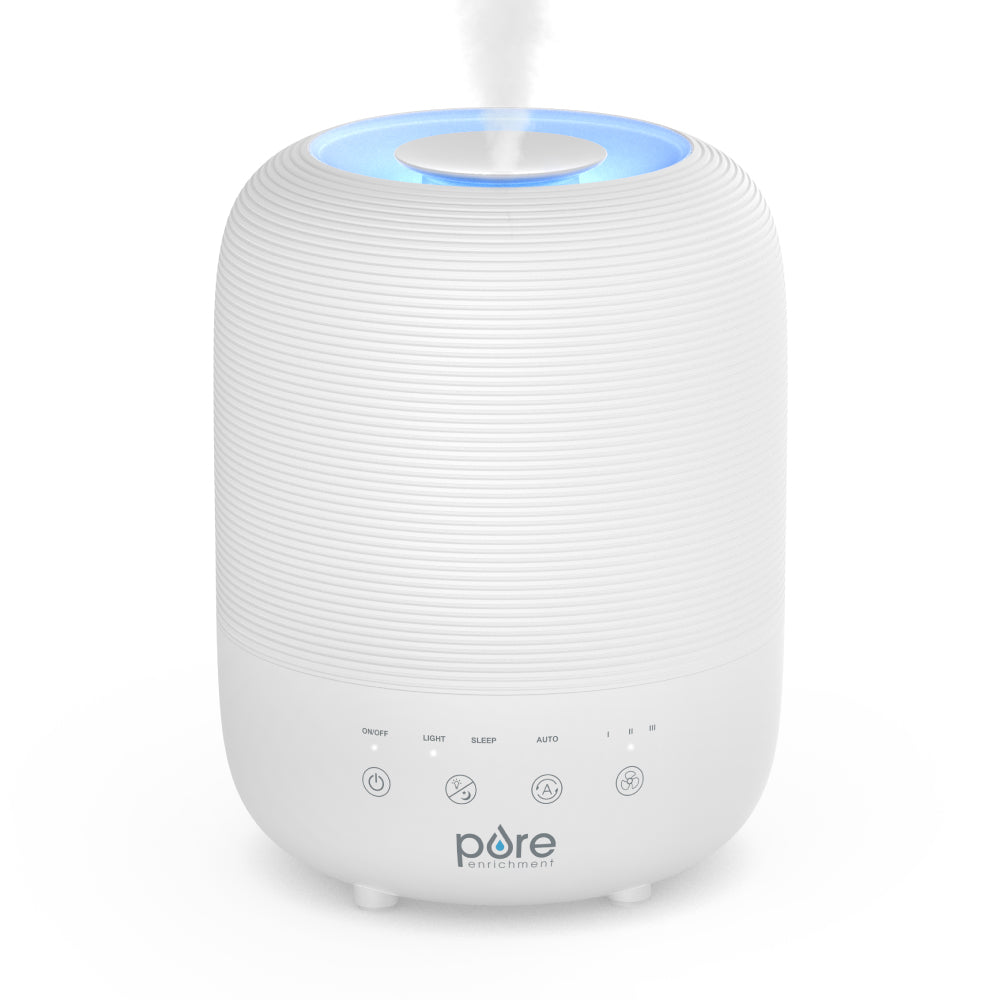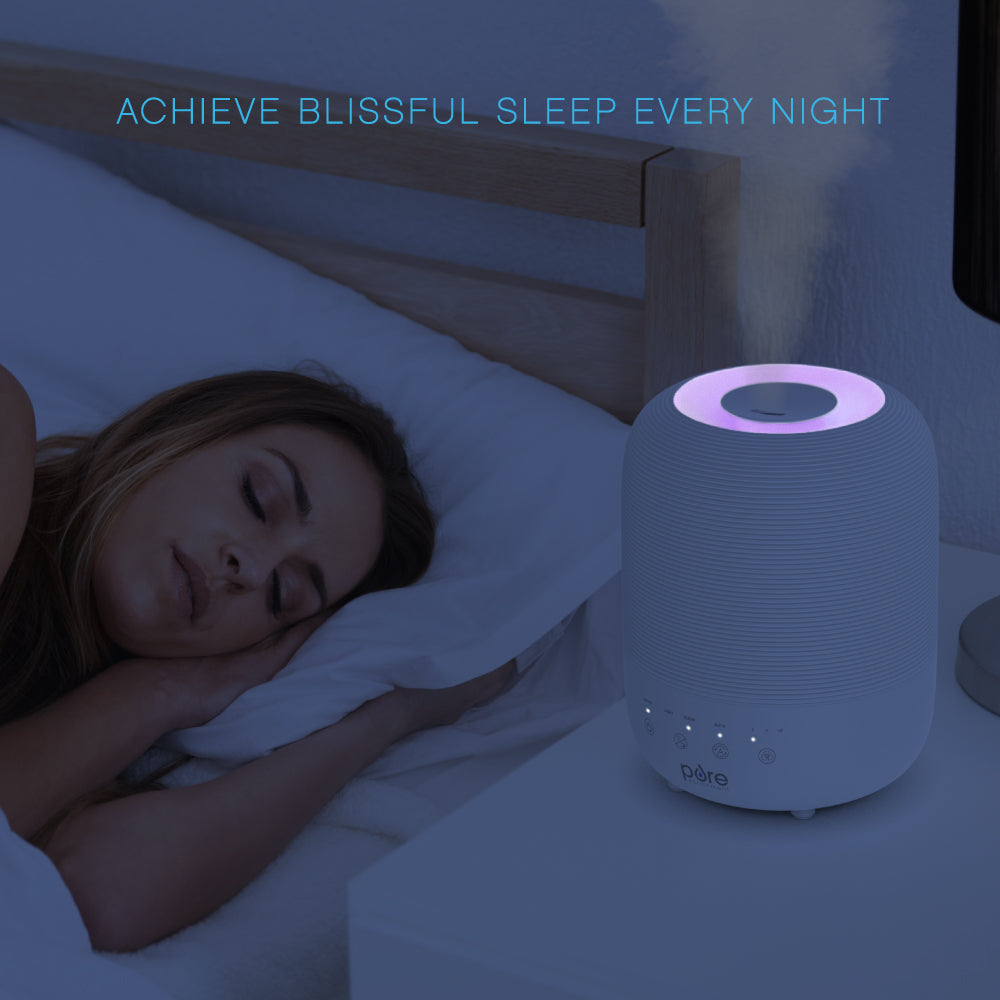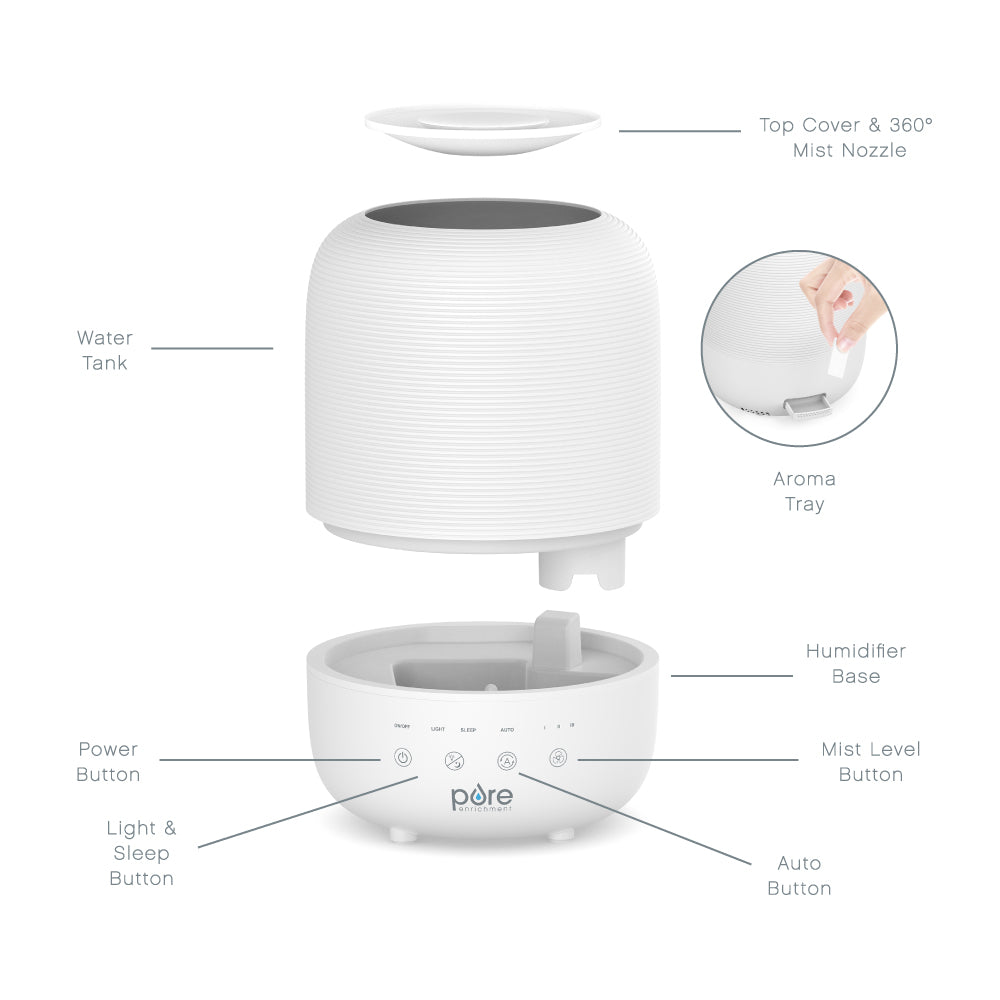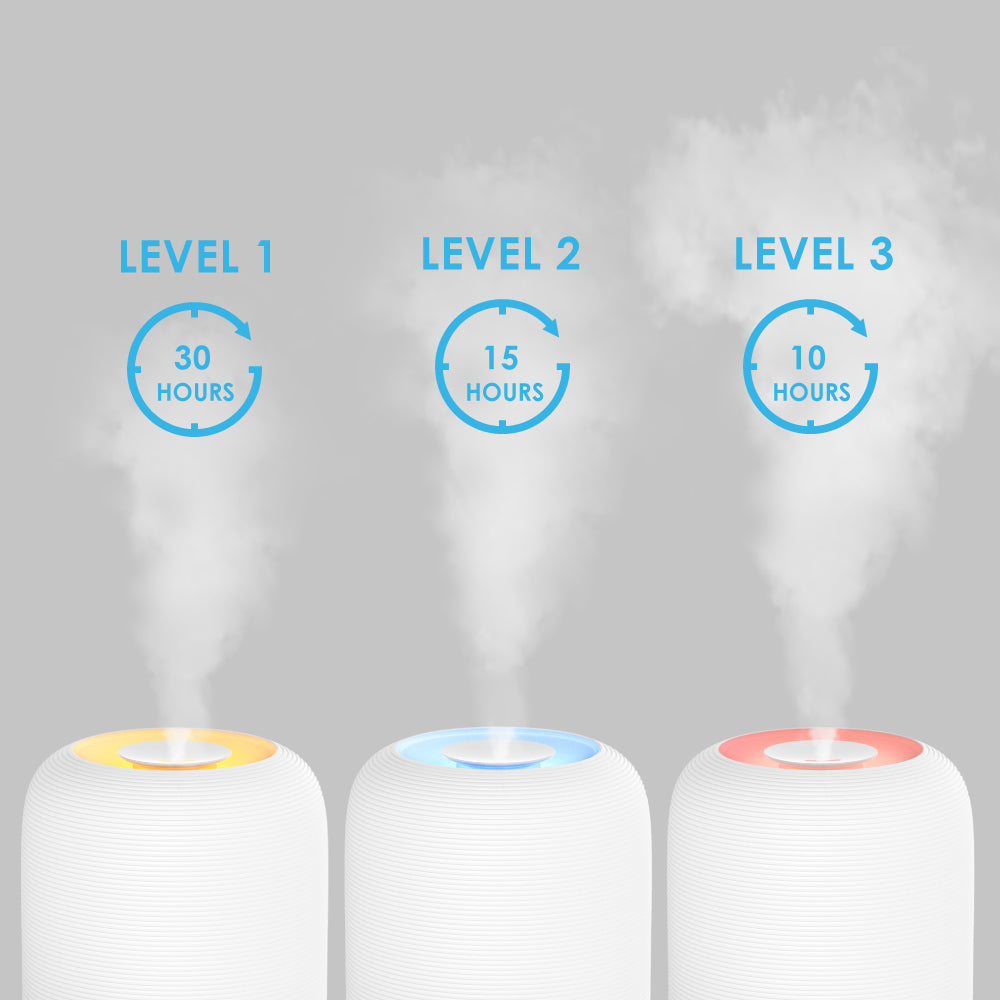 Pure Enrichment
HUME™ Sense Top Fill Humidifier
<! –– Bazaarvoice Shopify Integration Version 2.2 ––>
Breathe comfortably and naturally moisturize the air in large rooms with HUME™ Sense Top Fill Humidifier from Pure Enrichment®. Built with convenience and aesthetics in mind, HUME Sense takes the mess out of refills with its true top fill design and patented magnetic suspension technology, ensuring your humidifier not only won't leak, but will also evenly disperse a fine mist. Enjoy mist up to 2 feet high at 3 different levels, or use the auto mode humidity sensor which automatically measures the humidity in the room and adjusts in real-time to provide optimal comfort. Added optional settings, like the Color Choice Technology™ night light or the aromatherapy tray, add either a soothing glow in the color of your choice or provide a natural deodorizer in the form of your favorite 100% essential oils. Bask in the benefit that only a top-notch humidifier provides to a home, office, or nursery. With a consistently regulated climate, help fight dry skin, sleep better and gain relief from cold-like symptoms and sinus issues year-round with HUME Sense.
High Moisture Output:

Generate mist up to 2 feet high at 3 different moisture levels

Soft Glow Night Light:

Select your favorite color with Color Choice Technology when using the optional light

Patented Magnetic Suspension Technology:

A magnetic power generator prevents water from leaking while evenly dispersing mist

Touch Button Control Panel:

Easy-to-use controls make adjusting this humidifier to fit your needs a breeze 

Easy-to-Clean:

The extra-wide opening makes reaching inside to clean the humidifier simple and effortless 

Automatic Shut-Off:

Hume Sense will automatically detect when the water in your humidifier is low or the tank is removed and turn off as a safety precaution
The HUME™ Sense Top Fill Humidifier is backed by Pure Enrichment's industry-leading 5-Year Warranty, so your satisfaction is always guaranteed.
FREE SHIPPING ON ORDERS OVER $50!
Product Features
Product Features
True Top Fill Design
Pour water directly into the top of this 3-liter tank for no-mess refills.
Auto Mode Humidity Sensor
Use the built-in sensor to measure the humidity and automatically adjust moisture output for any room.
Optional Aromatherapy
Use the aromatherapy tray and included scent pads to naturally deodorize your space using 100% pure essential oils (not included).
Year Warranty
Backed by Pure Enrichment's industry-leading, hassle-free 5-Year Warranty so your satisfaction is 100% guaranteed.
Product Specifications
Max Room Coverage
Up to 475 square feet
Max Run Time
10-30 ±20% hours * based on mist level, water quality, and room conditions
Moisture Output
100-300 ±20% ml/hour * based on mist level
What's in the Box
Humidifier, cleaning brush, 5 scent pads, manual
Model / UPC
PEHUTRB-W / 817387026307
<! –– Bazaarvoice Shopify Integration Version 2.2 ––>